Recent sweet news coverage: https://cryptobit.media/en/news/other/1606/
Our employee Pablo (@Renovatio_News ) "rallied" in Brussels for LuxTag

at the EUIPO (https://euipo.europa.eu/) Blockchain Forum.
I don't know if i rallied, haha!
But the atmosphere was really incredible, and the push for collaboration for an enterprise solution with the European Union, the Customs authorities, and the EBP (https://ec.europa.eu/digital-single-market/en/news/european-countries-join-blockchain-partnership) , along with household worldwide brands, from Chanel to Amazon, KLM, Daimler Benz, etc states very clearly that the EU is committed to a strong push for a better fight against counterfeits.
We are definitely in the right track!
ARTICLE
A wide range of sectors are affected by knockoffs, even products that you might find surprising. Read our latest article "5 Surprising Daily Products Counterfeited in Malaysia" and get to know five unexpected daily products that are being counterfeited here.

Hello dear friends! As you may already know, LuxTag has been chosen as one of 7 startups to participate in SAP.iO Foundry Singapore, the first SAP acceleration program in Singapore.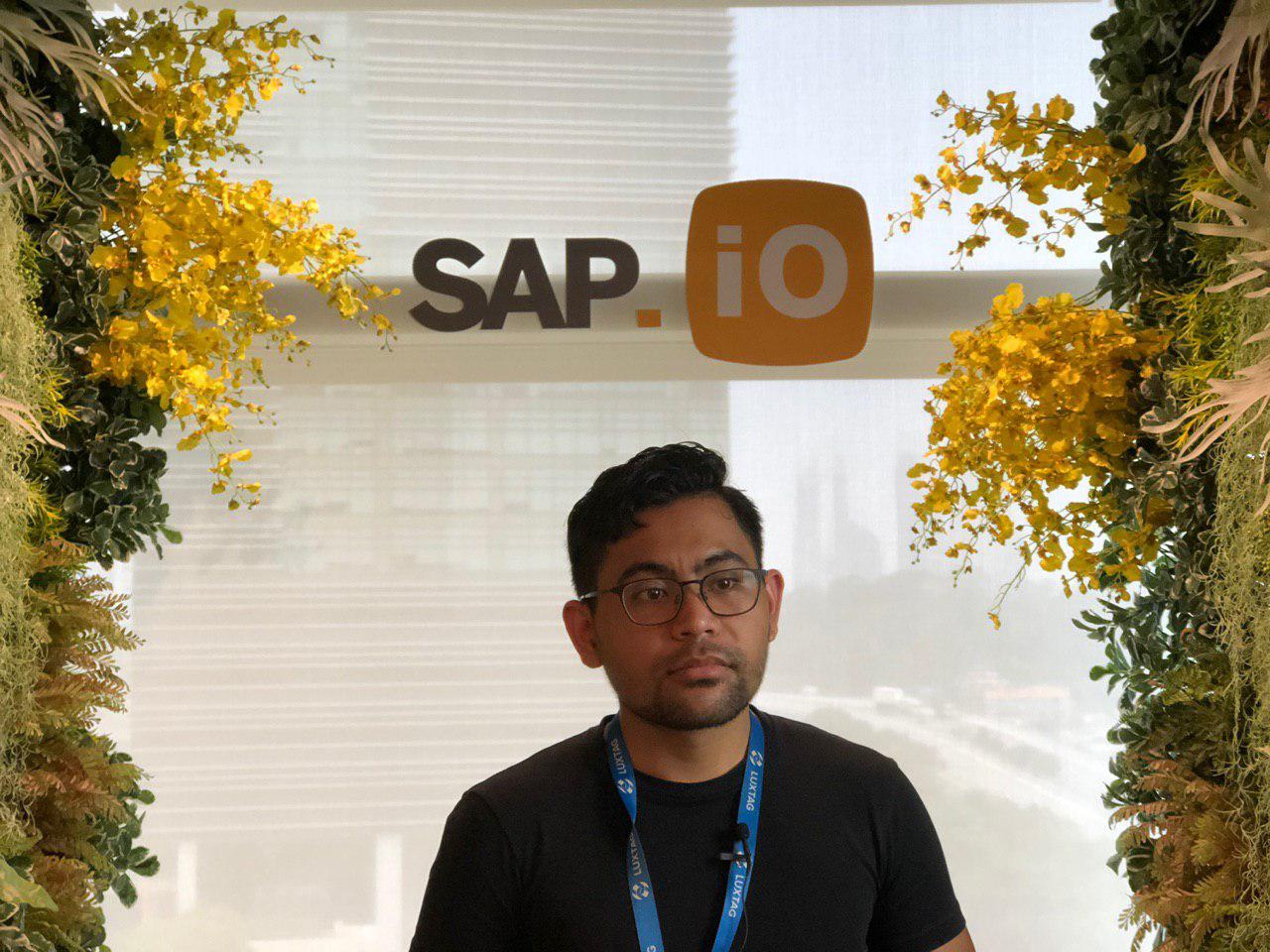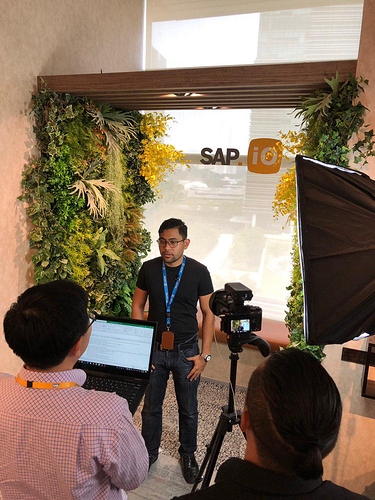 Faeez M Noor, LuxTag's CFO and Co-Founder, today at the
SAP.iO
Foundries, SAP's global network of top-tier startup programs, including accelerators, that enable startups to build innovative software to deliver value for SAP customers.
Blockchain technology is being more and more adopted by companies and Asia seems to be one of the major key regions in this development . Watch our latest article video to learn more about four examples of blockchain based-platforms made in Malaysia.

We're using a combination of both. Some businesses wish to use the public chain straight away, for others we operate federated NEM Catapult chains. We have developed a blockchain anchoring solution to make private chain data-keeping more trusted: This project is (at the moment) accesible via https://cas.luxtagofficial.now.sh/
Have a nice Sunday!
Rene, LuxTag.io
Rene Bernard being interviewed by @pitchIN_my about the LuxTag's vision, challenges, and the equity crowdfunding campaign today, 1st of October. Visit our pitchIN profile to learn more: https://www.equity.pitchin.my/businesses/luxtag-sdnbhd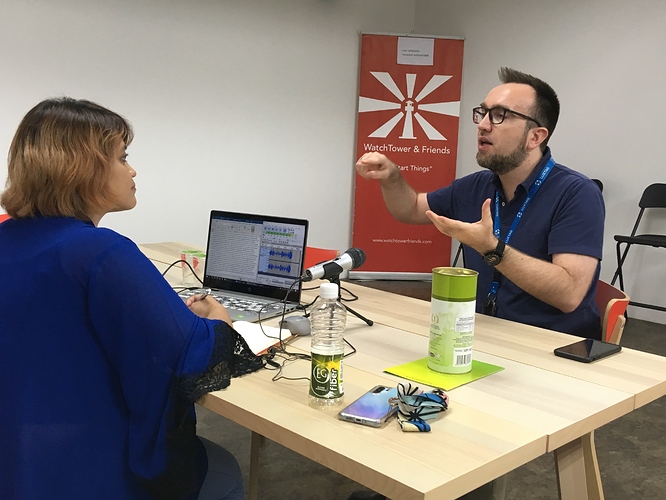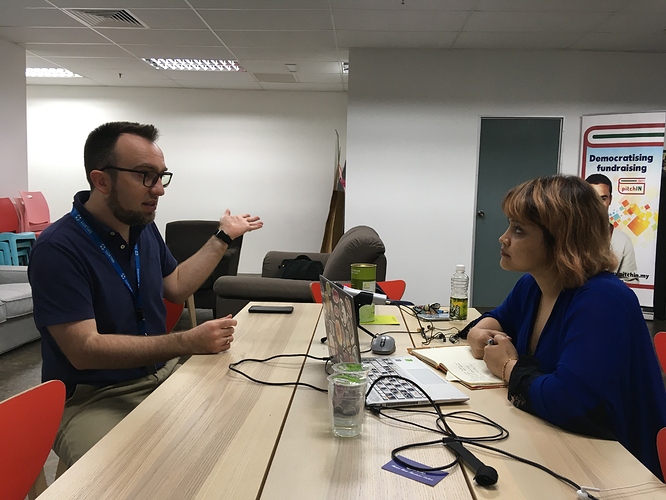 And don't forget to secure your spot at the pitchIN events to support LuxTag! 12 of October, we will be featured at pitchIN Issuer Preview #39! pitchIN is the most successful rewards crowdfunding platform in South East Asia. Stay tuned for more updates.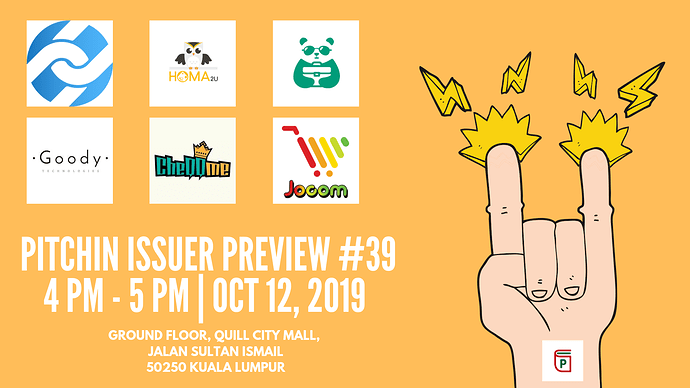 The counterfeit industry keeps on growing and has already become a severe problem for governments, companies, and customers alike. In this article video, we will explain the harmful impact of counterfeiting.
Check out our official Youtube channel and subscribe to receive more useful information on the blockchain, fighting with counterfeiting and startup news!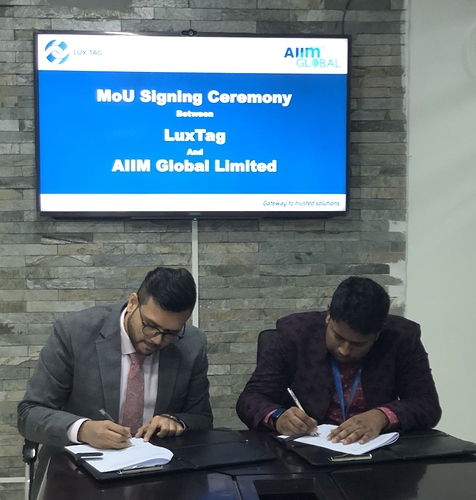 I'm proud to announce that we're partnering now with one of the largest industry conglomerates in Bangladesh for delivery of blockchain-enhanced IT services as well as cross-border development outsourcing. On October 23rd, our country manager Mr. Ahnaf has signed the MOU and in these days, we're already assessing the first solid projects.
Read more at
https://nemflash.io/aiim-global-partners-luxtag-introduce-blockchain-technology-bangladesh/
The local newspaper gave us a photo spot in their 24/Oct print, too:
http://epaper.thedailystar.net/index.php?opt=view&page=18&date=2019-10-24
---
LUXTAG is steadily growing its regional and international presence. Headquartered in Malaysia, we have a presence in
Spain
USA
Thailand
India
Bangladesh
Russia
We're in preparations to set foot into:Ukraine, South Korea, Taiwan, Canada
A new chapter in LuxTag's succes story starts now. Stay tuned for the official launch of our new product "Papyrus".

Today, 31st of October, 2019, LuxTag is launching its new revolutionary asset-tagging platform "Papyrus". Users will be able to independently create digital certificates of their valuable items and products on the blockchain. Follow this link to read the official press release:

More information about Papyrus here:
https://www.luxtag.io/our-product/papyrus/
Watch the Papyrus promotional video here:

Our latest article #video is out! Today, instead of discussing the #market of #counterfeited goods in general, we're going to focus on a particular alarming category: fake #cosmetics and #makeup.

ARTICLE
On the 31st of October, at the 3rd FEP department talk in UKM University, LuxTag was claimed as the only patented Blockchain project in Malaysia. We are incredibly proud to be pioneers in this field in Malaysia.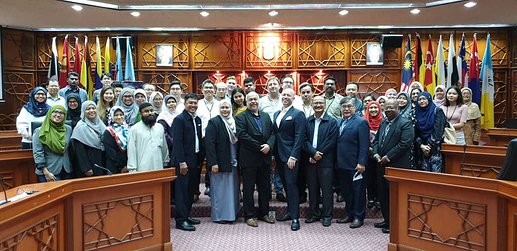 Follow this link for more information:
https://www.luxtag.io/blog/luxtag-being-claimed-as-the-first-patented-blockchain-project-in-malaysia/
Nice to see how other media picked up on this now, too.

ARTICLE
With a hyper-connected market and #eCommerce platforms for new, #secondhand and Certified Pre-Owned (#CPO) products booming, the intellectual property owner has several #challenges knocking at his door. Read more in our latest article here:

Recently, LuxTag has been featured as one of the top #blockchain startups in Southeast Asia by Tech Collective. We are delighted to be mentioned in the list of #startups making waves in the region! Follow the link to read more about the other 4 teams:

LuxTag raises a pre-series A funding through pitchIN, the leading Malaysian equity crowdfunding platform that is licensed by the Securities Commission of Malaysia. The funding round was pre-live to investors since early September and is fully open now! Read more about the announcement: