One thing to keep in mind.
The content of this article has nothing to do with Nemlog and NEM.
Japanese Gravure idol starts nemlog.She has 81k followers in Instagram.
She loves fishing, hangs dried fish in the bathroom and has won over 25,000 retweets.


This map caught my attention, but what do these stages mean?
Is this system already in operation?
not yet.
It is scheduled to start within this year.
Oh, I got it. Thanks for saying
I'll let you know as soon as we have more information

This project has received a grant from Gifu Prefecture. In the provinces, blockchains are still received fresh, and it is considered that the application amount was small.
I grant is I get from [distribution revolution] Prefecture [mosaic application]

ICYMI: Among the many blockchains, Minna Denryoku used NEM's public blockchain to realize this system.
Use mosaic function to issue tokens. As for the reason for choosing NEM, Mr. Miyake cited three points: "speed," "transaction cost," and "being public."
He says, "Ethereum uses a lot of energy for mining, so it is not suitable for RE 100 purpose and its speed is slow.
With ENECTION 2.0, real time is not required but some speed is necessary.
For the NEM, I also concluded that the PoI algorithm is also characteristic and good. "
Kindai University and Opening Line hold blockchain research project. This project aims to develop some product using NEM(Catapult).
Hi there!
My daughter drew this picture and called it "New Japanese superhero who can fly to the moon"). I found it quite funny and decide to share with you.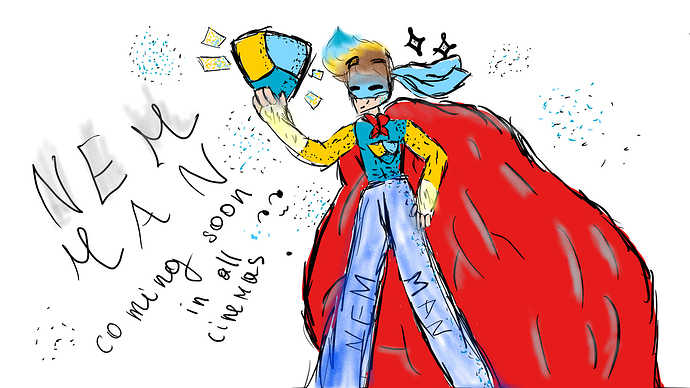 If you know anyone who would like to be a Japanese Translator for the Foundation, please send them the information below:

FiFiC and Raccoon Wallet were exhibited at EXAKIDS.
EXAKIDS is an IT festival for families in Japan.
About a hundred families got FiFiC and/or Racoon Wallet. Then they joined the lottery. (This lottery could get gift cards, snacks, etc.)
They were enjoyed by these applications activity. Some of them
became interested in NEM blockchain

Thank you.
Launched nemgraph, a photo submission service using NEM blockchain. Can be thrown by NEM-Proof of ownership and sales of usage rights are possible
Co-authored by engineers who are developing applications for practical use and hobbies using the next generation #NEM blockchain network software `` #Catapult '' ahead of release in 2019 (Sooooon!)
for EC-CUBE4 soon!
EC-CUBE is the most popular e-commerce open source in Japan.
EC-CUBE was first distributed for free beginning in 2006. Since then it has become the largest open source shopping cart in Japan. Its ability to allow users to create custom sites by simply combining templates and plug-ins has resulted in over 1 million downloads
We were able to distribute 100 books safely.