Thanks for this, we're familiar with both. If you have any further comments let us know

my yes is out. looking good
Thanks @Stinghe_Dorian! @Trikar_Blockchain sorry I didn't actually answer your question earlier, Inditex only trances to factory level. Origins is aiming to trace the raw materials right back to the source.
Just wondering, what is your specialty wool or cotton?
Both are huge industry's, do you claim to have expertise and contacts in both sectors?
And if so how do you plan to navigate two very similar industries with very different origins?
Cheers
We have contacts in both but we are much more specialised in the cotton sector and this would be where we focus our efforts initially. Being from New Zealand wool is a valuable commodity that several big international brands here are talking with us on how the can ensure their wool sent overseas is tracked through and returned back to them but we're much earlier along that journey. Y1 will be all about cotton.
We're in the final stretch, thanks so much for your support to date. Please help us spread the word to create a more sustainable and transparent garment industry.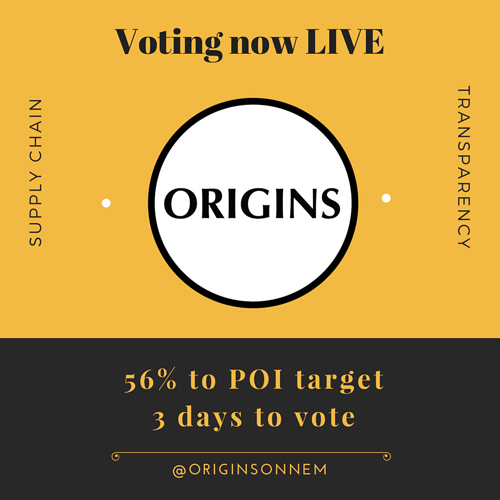 Yes
votes: 257
weighted score*: 1.76581%
percentage: 98.28
3 days left, I think you need a couple of whales to vote
You may be right. We will definitely need some high-value POI's to get this over the line. I'm confident in our project and team and I really hope there is enough community support to see this happen with NEM. We actually can't afford to not change the way we consume and transparency is the first step in this process.
This is what's going to happen if we ignore it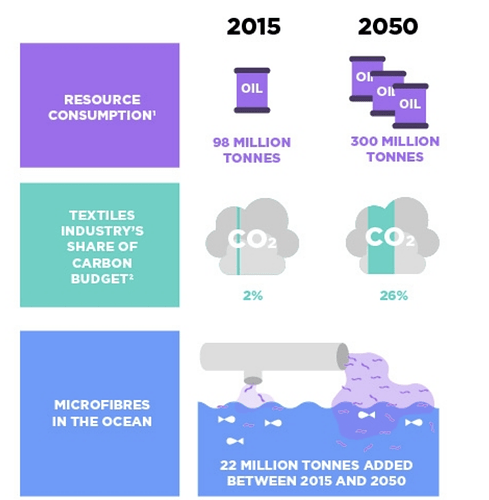 Bringing this back to the top, there's less than a day left now and the project still needs the community to vote if it is going to succeed! Please, let's vote.
I just voted YES - hope you succeed!
Thanks to everyone that voted especially the contributors on here. We're sitting at 3.4 with 10 hours to vote so a comfortable position to be in. We will keep you updated with our progress and you can also find us at - www.originsonnem.com
Congrats from the LuxTag team! Greetings from Malaysia

This is a very cool idea. I have always been a huge advocate for supply chain systems on the Blockchain. If this kicks off, the amount of activity on the NEM blockchain will be very cool. You have my vote!
Hi @Samantha_Jones
Only joined the NEM forum a couple days ago, so didn't vote…
Congrats! Great project

Big Congratulations to the Origin team. Can't wait to see this project kick off!
Congratulations Team Origins. All the best !
The Origins team will be having an online project update presentation this Thursday at 3PM New Zealand time (27/09/2018 15:00 GMT+12). Please join us to hear about the latest progress and happenings on Zoom: https://zoom.us/j/122667880
We've been a little quiet of late but that certainly doesn't mean we haven't been busy. Last month we completed milestone three of our project. This is also the final milestone under the current NEM community fund structure. We've managed to get a working prototype with sewn in garment labels which offers the consumer the ability to track the journey of the raw materials.
We've continued to focus on our original intent which was always to build trust in textile supply chains but with a few other opportunities that have come up, we have also experimented with offering the same solution in other industries. While we will continue to focus on our textile niche we are really learning that our unique value is in helping brands share their sustainability stories. Alongside some of the ethical textile brands we have been doing trials with we also recently did a pilot project with a New Zealand based hemp company.
At the end of this year Little Yellow Bird is rolling out the uniforms for a major national sporting event. This organisation really wanted to share their sustainability story and so we are working on getting the Origins product completely production ready to be able to roll it out seamlessly across 1200 units. We feel that this event will be a catalyst opportunity for onboarding new customers under a subscription model.
With regards to the significant changes within the NEM ecosystem we are now looking at what opportunities are ahead to continue to develop this project and will be submitting our application to NEM ventures this month.
View our live in production ethically produced t-shirt from Little Yellow Bird on Origins: https://app.originsonnem.com/?3F49443D3939
Some technical aspects of our application:
Microservices architecture
API gateway data driven allowing customers/brands to use our app hosting, or to host directly on their own frontend web platform
Bespoke caching system
Highly configurable for clients to change the look and feel as they wish
Onramp for transactions to the chain are done with mobile devices
Geo-spatial integration to allow scanning and for transactions to be sent to the chain only from certain latitude and longitude locations with x metre buffer
NODEJS
MongoDB
Demo short videos of the live app: