Hi,
I created a profile via the "Access Ledger" menu on my desktop using Symbol Wallet v.1.0.2 (latest). I created a profile name and set a password. I sent 1 XYM to this account to test: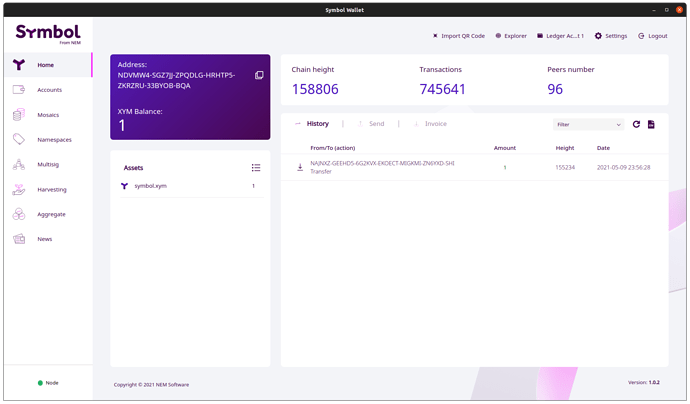 Then I follow the same procedure on my laptop. I use the same profile name, password and Ledger Nano S device – but I don't seem to have access to the same account? Screenshot from laptop: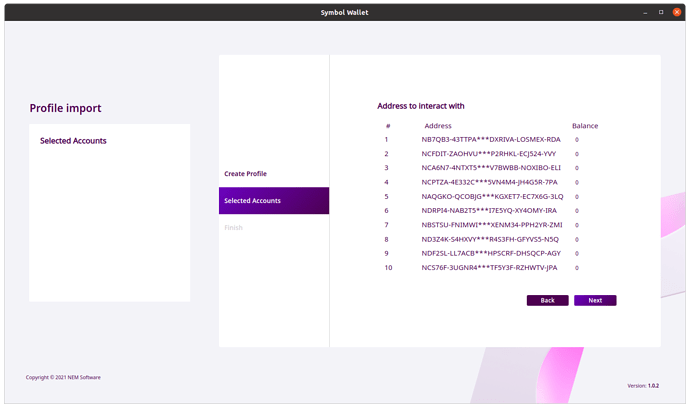 Note: I did initially struggle to create an account (see this GitHub issue). I ended up creating two accounts (one with a mnemonic and one with the Ledger). However, it's clear from the screenshot that it's the Ledger account that has 1 XYM in it. This is the account I'm trying to access from the laptop. The second account shouldn't matter but I'm mentioning it to explain the full procedure.
---
It's moreover confusing to me why I have to create a profile name and password, since I'm anyways going to use my hardware wallet to access the account? Is the profile and password local only or do I need to use these details in combination with the HW wallet to access my Symbol wallet on all devices?
I wish I knew how I could troubleshoot this problem but this is lost on me. Help much appreciated. Let me know if I can post any other relevant details. I'm very glad I didn't send more funds to the wallet since it seems to be the case that I can only access the funds from one computer…