---
Hi all,
testnet-explorer.nemtool.com is online now, is for the testnet.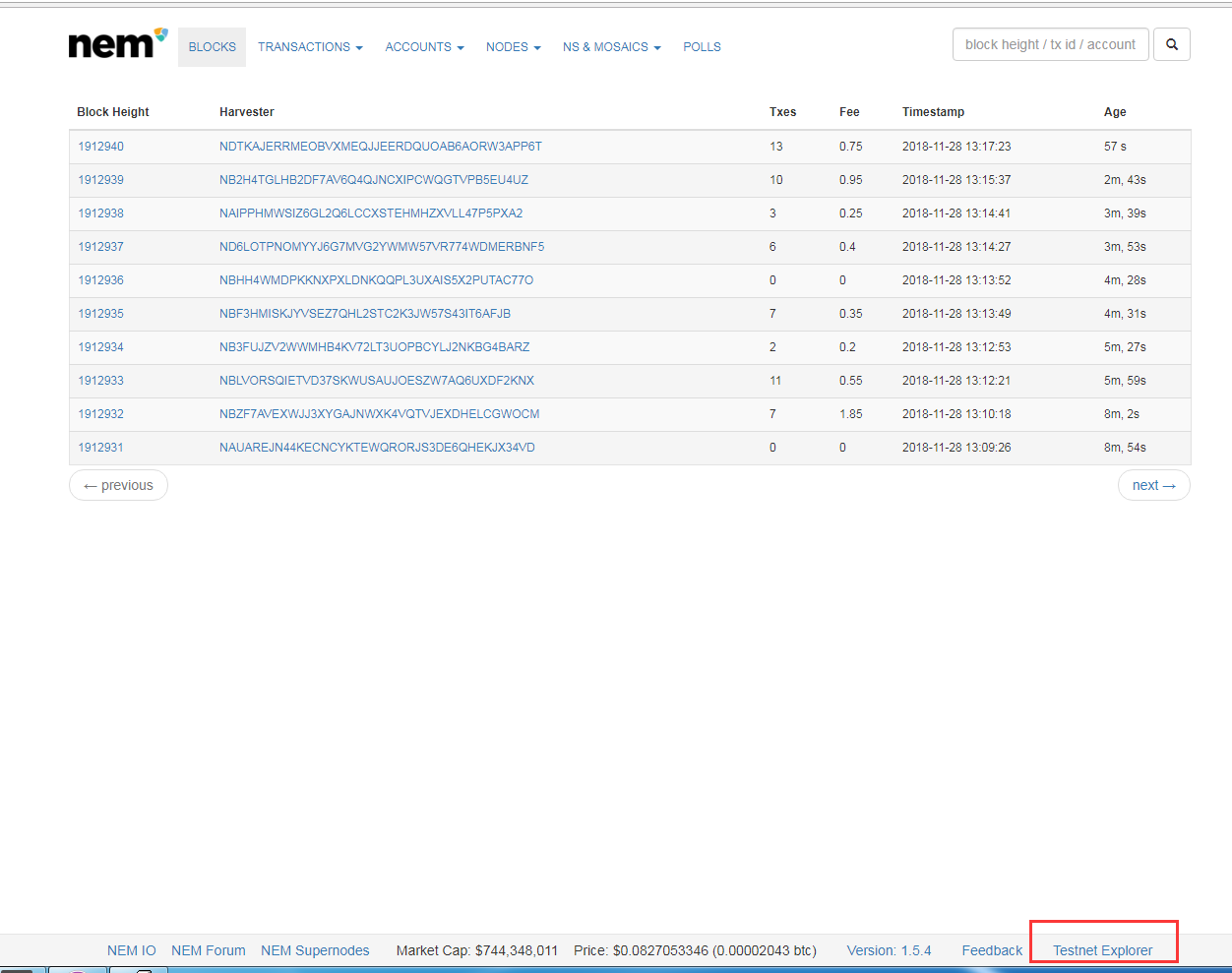 Any suggestions or bugs report, leave message here.
Thanks.
---
Maybe you should delete the link "Supernodes.nem.io" (at the top) on the NODES page and show a heading Testnet Nodes instead.
This will give you a more obvious demarcation from Mainnet.
---