It's here! Upgrade your nodes node, operators!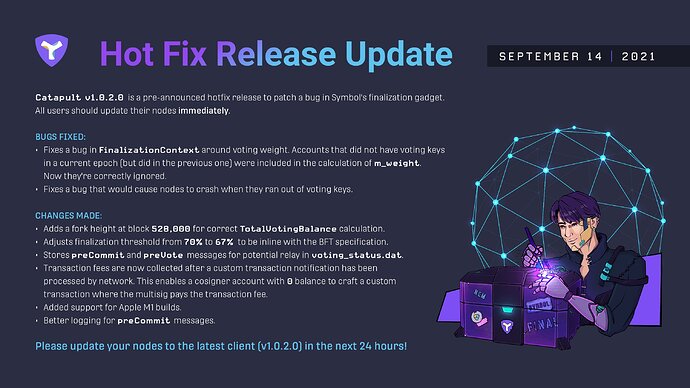 Here is the client update with patch notes: https://github.com/symbol/catapult-client/releases/tag/v1.0.2.0
And here is our postmortem! September 14th - Post Mortem - HackMD
Here's a guide for bootstrap: Maintaining a Symbol Node — Symbol Documentation
Come join us on #help on Discord at https://discord.gg/xymcity if you need assistance!
Source: https://twitter.com/0x6861746366574/status/1437986431977201667