Hello!
I have a problem with connecting my wallet to the network. It's made in Mainnet, it's the BrainWallet.
When I try to connect via my ip, or through other nodes, the circle shows green, but gives an error "An error ocurred while trying to fetch market information"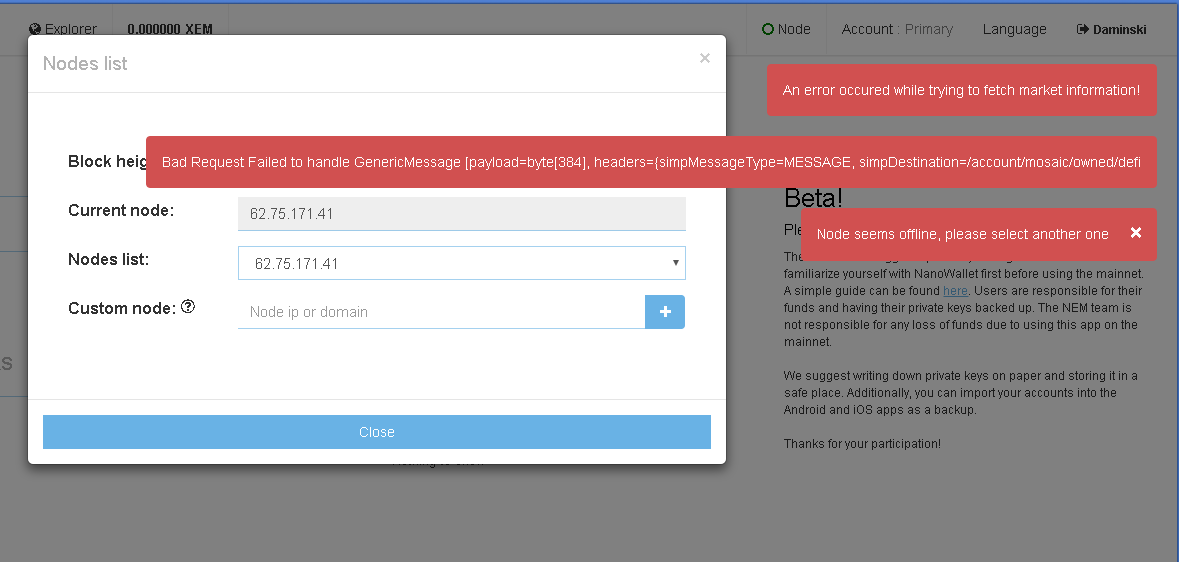 P.S. Port 7890 in Windows 7 I opened, but it still does not work…
How can I solve this problem?