---
IoDLT 2021 July Update
---
Hey NEM Community! Long time no see

Hope everyone is well as always.
In light of recent changes in the ecosystem, this update may be a little different - we'll project our current and future plans, as well as our current status overall. We've spent the last weeks focusing on where to take the company, especially with the recent restructure. To us, it seems overall positive, and all this does for us is to innovate more than ever and adapt quickly.
We see a lot of opportunity in the supply chain and asset management fields - specifically with easy to create NFTs to represent assets across multiple industries. COVID-19 has wrecked havoc on supply chain and created disruptions worldwide - and this is where DLT can truly shine.
We still have more ideas than ever, and we will always use and remain in the Symbol community. We see ourselves as a leading adapter, innovator, and promoter of Symbol, and we hope to stay as such. We are amongst the very few who actually produced proof of concept applications that show great promise.
As we also have been and are looking for funding sources, we believe that our mission has just started to inspire, educate, and provide tools to entrepreneurs about the potential of Symbol.
We are expanding our horizons to adopt new tech. It may be beneficial that we adopt more blockchain stacks under our belt, to use in conjunction with Symbol. After all, interoperability will only expand the overall use of this technology.
Tech Progress
---
This has taken a bit of hold in terms of features while we figure out our direction. ANT$ is still being maintained, and passed more tests. It has the ability to adopt many more features in the future, and can be implemented quite quickly for any application.
Axon: We are exploring commercialization potential of Axon as providing the missing link between real-time live data and blockchain
POCs/trials/pilots
---
Our COVID -19 vaccine tracker has taken a bit of a pause too, but can be picked up back again as priorities become clear.
Sales / Partnerships progress
---
Our contract with our supply chain customer (within agriculture) is still yielding recurring income, we are updating as needed. We believe our work with them demonstrates the potential of our work. The product we created for them can easily be scaled and private labeled and transverse multiple industries and applications.
We're still working closely with a growing supply chain consortium, Bader has been promoted to head the tech stack and architecture in the project. It appears that more than one chain / protocol will be most likely used in conjunction with Symbol, which will show for some interesting innovations.
New Employees, Awards & Achievements, Other
---
After a year of being invited to submit a proposal, our National Science Foundation proposal was reviewed by multiple reviewers, and we received mostly positive commentary. The commentary mostly complemented our technology vision and critiqued our business approach. We will be re-submitting the proposal based on the feedback. We look at this as a positive and exciting development.
Thanks to all as always - we wouldn't be here without you, and we're confident we can build a strong ecosystem with Symbol.
A quick snapshot about IoDLT:
---
In case you don't know quite who we are (understandable since we've gone a bit silent!):
IoDLT (Internet of Distributed Ledger Technology) uses Symbol to secure, record, and monetize data from a wide array of sources, including IoT devices. Our products, ANT$ and Axon, are used to propel and create practical solutions to real world problems using blockchain.
Read about the ANT$ protocol here:
---
https://iodlt.com/ants-protocol/
Also be sure to read our use case articles, which go in-depth on how Symbol can be used in a multitude of industry applications:
Video - Ensuring Responsible Nickel Mining For Tesla Using Blockchain and IoT (Elon Musk, give us a call!):
---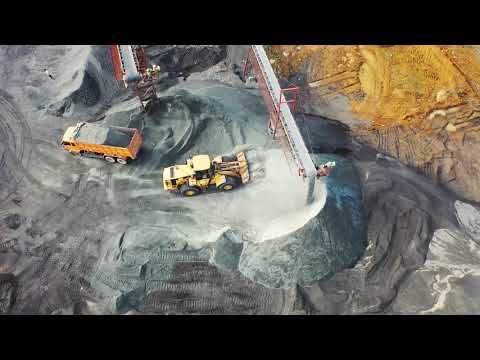 Use Case Articles (you can find corresponding Japanese translation on https://iodlt.com/iodlt-blog):
---