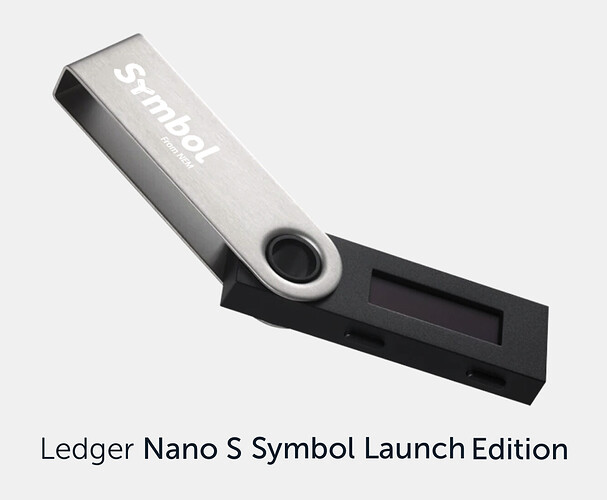 Dear NEM Foundation Members,
Hope you are doing well and staying safe!
We hope that everyone was able to see Kristy's AMA here discussing the future of NIS1. And as you are aware, the NEM Foundation will no longer be actively working on NIS1.
With the successful launch of Symbol and the closing of the NEM Foundation, we want to sincerely thank you for being part of the NEM community and for all your support. As a parting gift to those that were paid members of the NEM Foundation, we want to give you a special limited edition Nano Ledger S Symbol branded hardware wallet that you can use to hold your XEM and XYM.
For those eligible, you will receive an email within the next day with further instructions on how to redeem your hardware wallet coupon code, as well as a transaction and message sent to your NEM account. You must still have access to your official NEM Foundation account to participate in this giveaway. This is the same address for instance that a member could use to vote in an election. Exceptions will not be made for those that do not have access to their officially registered address.
Please use this link to redeem the coupon code as it will not work on Ledger's normal website since a special page has been created for NEM members. You will receive only one code, and only one code can be used at a time during redemption.
If you have any questions please contact [email protected]
Thanks,
Jeff