Request for support from the NEM Community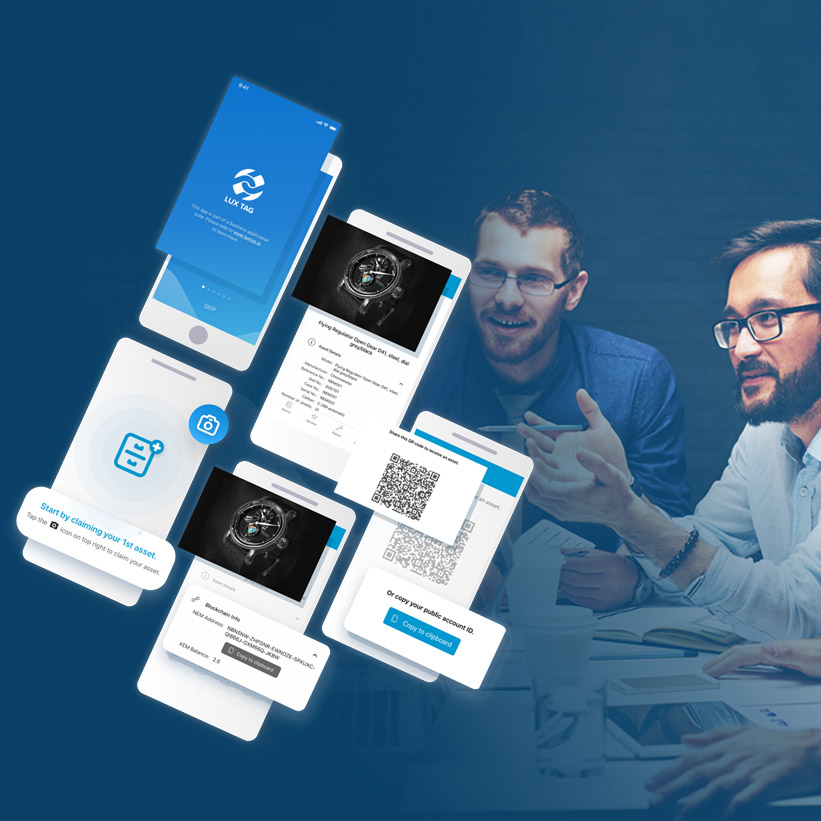 Dearest NEM Community Member,
NEM Core Devs
@gimre
@BloodyRookie
and
@Jaguar0625
NEM Foundation
@Inside_NEM
@jason.lee
@LauraBKK
and others
NEM Ventures
@DaveH
@kodtycoon
and colleagues
NEM Studios and other NEM/symbol entities,
This is Rene, Co-Founder & CEO of LuxTag - the prime NEM Ecosystem project, which builds industry solutions using NEM and SYMBOL technology. I am with NEM since 2016, and it's exciting to ride the rollercoaster: Up, down, and now, in 2020, up again.
The LuxTag business has a clear industry solution and already monetizes it. We have early-stage revenue; however, didn't break-even yet.
The slowdown of the Blockchain Technology sector caused a painful death to many blockchain businesses throughout 2018 and 2019. The many unfulfilled, overhyped promises, the lack of revenue generation, and the drop in crypto-token prices contributed to that.
LuxTag got hit, injured, but is still standing and progresses forward. It has toughened up through with bruises and scars in the form of hard-learned lessons and experiences. We have formed great partnerships around the world. We are excited to deploy LuxTag solutions to large brands, including famous ones whos' names all of you know. The implementation of disruptive technology into established manufacturing businesses takes dedication, money, and, most importantly, time.
Time is essential for LuxTag in 2020.
On the one hand, time is running out for our runway of financing operations to reach the break-even moment.
Secondly, we share the pain of the whole NEM community due to the delayed Catapult (Symbol) launch. Already in 2018, we had started to develop SDKs and applications using the early Catapult version, which resulted in a whole LuxTag product range (www.escroll.my & escroll.dagangnet.com) using Catapult private blockchains. We even link these to the NEM public chain via block-header anchoring (see cas.luxtagofficial.now.sh).
Now, we're supporting both NEM and SYMBOL chains, actively involving in the testing of Symbol and anticipating the mainnet launch in the coming months.
As many of you know, we are running a Crypto-Equity-Crowdfunding campaign at the moment.
We leverage on existing legal frameworks (Crowdfunding) with a case-approval by the Securities Commission of Malaysia to accept the crypto tokens XEM and BTC as a method of pledging.
This campaign has a soft cap (minimum target) of MYR 800,000 (~US$ 195k) and a hard cap (target amount) of MYR 2,000,000 (~US$ 490k).
As of 29/Jan/2020, we reached the minimum target - but still have quite a gap towards the optimum goal!
We now have another THREE days to pump up the LuxTag Crypto Equity Crowdfunding campaign towards the MYR 2m. That's my main objective of why to ask for community support! Please help LuxTag to help NEM, SYMBOL, and yourself. Immediate, right industry adoption is crucial for the success of the Blockchain Technology Platform.
Check out our Jan/2020 video:
"LuxTag, NEM, and upcoming updates in 2020 - Interview with Jeff McDonald"
www.youtube.com/watch?v=MB-q3u5sRqE
To achieve our goals in 2020, we ideally need to raise another US$100k-200k.
It's easy to support us - you can contribute in XEM, BTC, or via wire transfer to the Malaysian crowdfunding operator's bank account. Go to invest.luxtag.io to read more and to make your contribution!
To reward you for quick action, we send you a physical 1oz .999 silver coin. The coin is not only a cold-storage XEM/XYM wallet but a pure silver collectible with NEM and LUXTAG logos and inscription.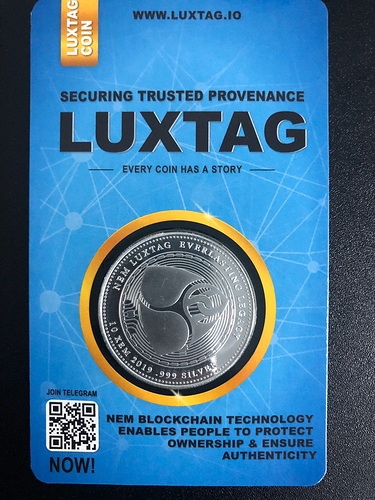 We send out coins within one week from your contribution via courier. The coins are already in our office. You are eligible to receive this exclusive coin when the amount you pledge is more than ~US$4,600 (MYR 19,200, =120 shares).
Obviously, with equity crowdfunding, you receive company shares, which can rise in value in case LuxTag's startup valuation goes up. This is -not- an ICO, and you don't get any tokens or coins, but real shareholder equity. We allocated max. 11.11% of LuxTag shares to the crowdfunding campaign.
The local regulator requires us to request your name, address, and a scanned government-issued ID document from you. Our crowdfunding operator, "pitchIN" reserves the right to check your ID against blacklisted financial terrorists. No more KYC and due-diligence are required for this campaign. Everybody (no country is excluded) can participate.
Here some LuxTag materials and numbers:
According to our outlook and financial plans, we can achieve break-even in early 2021.
For your info: Our early-stage cumulative billed revenue is ~US$84k.
Business deals from 2019, which will be billed only in 2020 accrue to US$150-170k.
Deals pending and in exploratory phases for 2020 expected to exceed US$300k
The monthly expenses of Luxtag (regular costs plus budgeted expenses) are US$25-30k.
Head-count: 17 great people.
We've been invited to apply for the MDEC Global Tech Fund program (https://mdec.my/digital-economy-initiatives/global-tech-fund-gtf/) where that government agency would further financially support our business expansion in 2020 & 2021. We submitted our application paperwork mid Jan/2020.
To all the friends at NEM who already chipped in - I am with this extending a big thank you.
To everybody who not yet contributed - Let's progress together. We can make this work!
Visit invest.luxtag.io now!
Contact:
Keith Liew (Public Relations) at LuxTag - keith@luxtag.io, Telegram @keithliew
Rene Bernard (Co-Founder) - rene@luxtag.io, Telegram @rene_b
(For public questions, feel free to reply here in this thread.)