Kieran Nolan is a teacher at Wooranna Park Primary School where among other things, Mr. Nolan's students learn about blockchain.
This is a proposal to help his students learn more specifically about the NEM blockchain, make a "Wooranna Coin," and implement school wide voting on the NEM blockchain for the school.
The first poll was privately funded and has already taken place regarding funding from a different project and what the students would like to study more.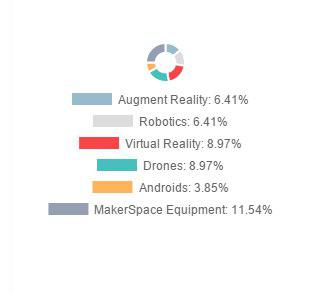 To further NEM integration into his school, Mr. Nolan will need additional NEM nodes set up so that the students can learn about how to set up and run an NIS as well as interact with one, additional tablets in ~15 classrooms set up for voting, and XEM for paying network transaction fees for setting projects on the blockchain. A budget of $5000 should cover the costs to get a NEM program started at Wooranna.
We believe that this is a good opportunity for the children to learn more about blockchain and NEM, and is a good chance for the NEM project to be more altruistic. Funding for this project will come from a special marketing fund setup and under the control of Jeff McDonald, the Vice President of the NEM Foundation.
After a short discussion, a poll will be created in the Voting Center.
More information about Mr. Nolan and his students can be found below.