where is Vicepresident ??
The new Foundation works to empower the entire NEM ecosystem, contribute everything we can to accelerate the launch of CATAPULT, supporting all the collaborators and having our product ready for sale.
In this process we will generate unconventional marketing strategies, business development with companies and governments and we will build a profit generation plan.
Always focused on the benefit of the community and that our project fly very high and put NEM in the place where it has always been.
Me too. At the same time, we've solved for many of the problems we've encountered so far and the new Council has been transparent the whole process communicating with the core devs, Tech Bureau, our teams and the community. I don't blame you for being disappointed. But I do hope that you give us a chance to show you what the new vision for the Foundation is – one without regions and one that is product-focused, revenue-driven and community-oriented.
Thanks, Vistar.
where is jabo 38??
jabo 38 will know what happen
do the vote asap(NEM Foundation I mean to solve the problem that YOU HAVE MAKE)
also do the roadmap at these month and tell us about catapult these month
also I am stakeholder lot time before Lon Wong and Alex
and I help nem at the start a lot
so I want to know when original stakeholders will take rewards from silver coin found?
also Alex what was your awards that you had at your previous works?
you are good or you simple fired from your previous works and come to NEM because not have anything else to do
we need answers!!
I am civil engeering

memarioCatapult
for real, the bankruptcy rumors were entirely unnecessary.
when NEM Foundation fixed the problem??? that you make?
after 1 day after 1 week after 1 month ?
Indeed. There's a huge number of people that have been paid by the foundation and no one even have heard their names. Get rid of those unnecessary positions like "Country Leader of Colunmbia" jesus christ.
150 employees just spending funds and travelling around the globe without any ROI and now the same faces are asking 7.5 million dollars for what? We need tight budget with 70-80% cost to actual tech Development.
I would love to hear how much were the avarage salaries and how much Alex and others are charging.
yes we need to know details details details
also why need 150 people for what?
I believe 10 to 15 is all we need until CATAPULT WILL BE OUT
for 15 max people 750.000 dollars is ok
why you need 7.5 millions for what reason
you want for what?
give us CATAPULT ROADMAP
give us CATAPULT OUT
and then come back and ask again for money
then I believe the community will give to us
more than 7.5 millions
now I do not think that you deserve more than MAX 1 million dollar
ALSO IF THE VOTE IS FAKE FOR TAKE the money you want these will be bad for nem
and best is to vote every person have NEM WALLET
why vote only the 200 person
REALLY DO NOT UNDERSTAND
maybe you want to vote only 200 person for fake the vote
https://www.linkedin.com/in/alextinsman/
Here you can see her professional career, if you think that the new president is not qualified, why didn't you run for election? I think you are always angry… relax

i am angry because new foundation memebers do THINGS WITHOUT THINK A LOT
AND THESE DAMAGED PRICE AND NEM CORE
ALSO FIRST STEPS FROM NEW NEM COUNCIL IS NOT CORRECT
LET BE ONLY THE CORE MEMBERS 4 or 5 PEOPLE
AND THEN HAVE MORE
WHY WANT 150 MEMBERS WITH NO RESULTS:stuck_out_tongue:


WITHOUT HAVE OUT ANY ROADMAP
GIVE US ROADMAP GOOD NEWS AND COME BACK AGAIN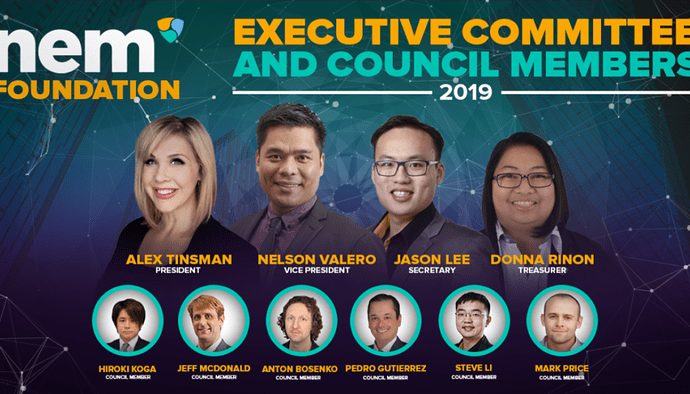 also they asked 7.5 millions
for how much time
for 1 month 2 months 5 months 8 months 1 year 3 years?
can anyone answer to these also?
these is something very important that i must know
also we need to know how much is the salary of each of these 10 members
you ask for money we need to know your salary per month:clown_face:
because if not tell us YOUR SALARY PER MONTH
you do not care about NEM but only for your personal salary from NEM
you start these post so community must now everything about your salary
will be more good for all NEM stakeholder to know that
I was bashing nem for beginning, but I believe it is not easy with current market crypto sentiment and ambitious competition to bring out something outstandingly new which will skyrocket units.
Definitely not an easy time, but nem deserves some patience (year or so), lets see what will happen till then.
Alex is trying hard to address questions , we should give her credit for that.
… and please refrain from childish comments in broken English.
IMO there´s room for critique in this situation. Numerous good questions has been raised and hopefully we all receive complete answers as soon as possible.
What you call a childish comments are in reality called facts. I asked 4 simple questions to which I would love to have an answer… why you gotta be so butthurt about that?
Thanks @jelin1984 for your feedback and questions. We will endeavour to respond appropriately. The proposal will go out to the community and we want to ensure that there is regular communication.
The NEM Foundation will be much leaner, the majority of our budget to go to product and tech development. We have stopped to no more or little on-ground activities. We are making changes. The new budget proposed will also be reduced significantly.
Thank you @atcalypso, we are all affected by this 'Crypto Winter'. The positive note is that you know that there is a 'spring cleaning' and we will shift gears to be tech and product-focused.
There will be more answers coming in the next few days, our proposal will be announced soon. Thanks @simakki
also we need answers these week not after one month
also final we must know which is these person?? NEMSecretariatOffice
because i see joined NEM AT 3 January and her first post
down a lot price of NEM
we are here years ago
so must know these person
I'm sorry but do you have some sort of mental issues ?
no i do not think so
simple want answers
but my question is so clever that you can not understand it well
when i had the answers that i want i will let you know my thoughts