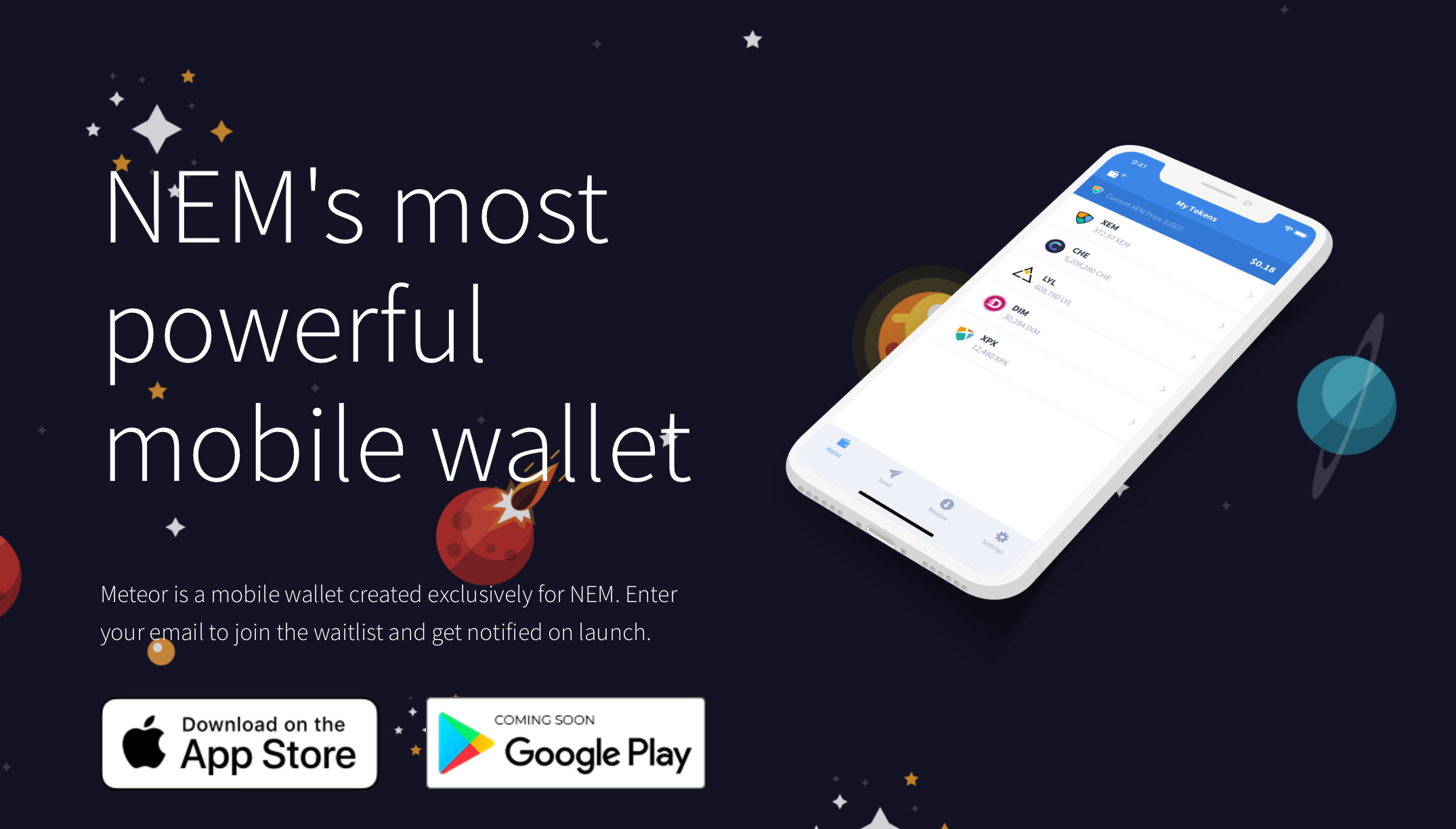 We have released open sourced the NEM Meteor Wallet.
NEM Meteor iOS Github
NEM Meteor Android Github
iOS App Store Version to download it for free.
Note: Android wallet is not complete. Only about 70% completed at this point
We will welcome all active development and work to include your PRs. We had a lot of fun building these apps.
We would love to see more languages supported as well as bug fixes and other enhancements.
We use the MIT License. You can basically repackage this, sell it, build more, market it, do whatever you want.
Features:
Send and receive XEM
Send and receive CHE, XPX, NPXS, LYL, DIM and more
Send SMS money requests
Import and export wallets
Secure encrypted wallets
XEM to fiat or BTC pricing
Transaction push notifications
Switch between main and test networks
Monitor current XEM price
Import wallets from NEM Nano Wallet
We have open sourced the code to be better contributors to the NEM community and because we would love for this to get more usage and testing. We are eager for the success of NEM and its technology!
Thanks for all the great support!
Mark Price