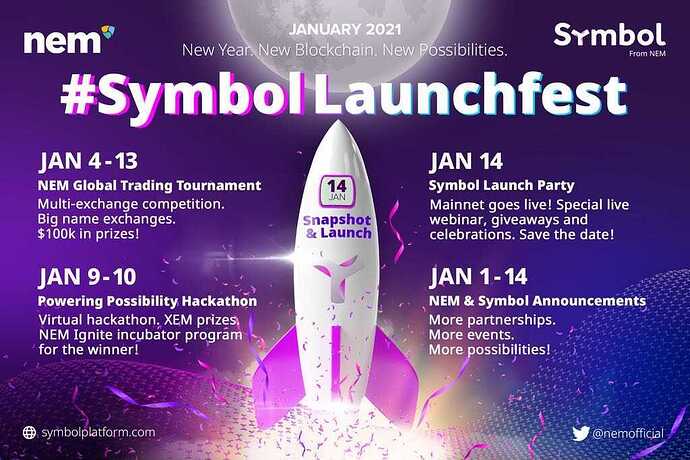 Symbol snapshot & launch are on January 14th. To celebrate this momentous milestone in the history of NEM, we are happy to announce #SymbolLaunchfest - a multi-week long celebration of NEM and Symbol.
A Trading tournament, Hackathon and Party are planned and we can't wait for you to join and celebrate with us.
Please stay tuned for more information on these upcoming events.