Recently, lot of demand for TESTXEM for test net.
But the faucet is empty.
I want to enrich the faucet.
Of course, I know. We can get TESTXEM on this thread.

But, There are many people who have 50 million TESTXEM when looking at the rich list.
TESTXEM Rich List
http://testnet-explorer.nemtool.com/#/accountlist
Who has TESTXEM?
It is not used effectively. many TESTXEM lost?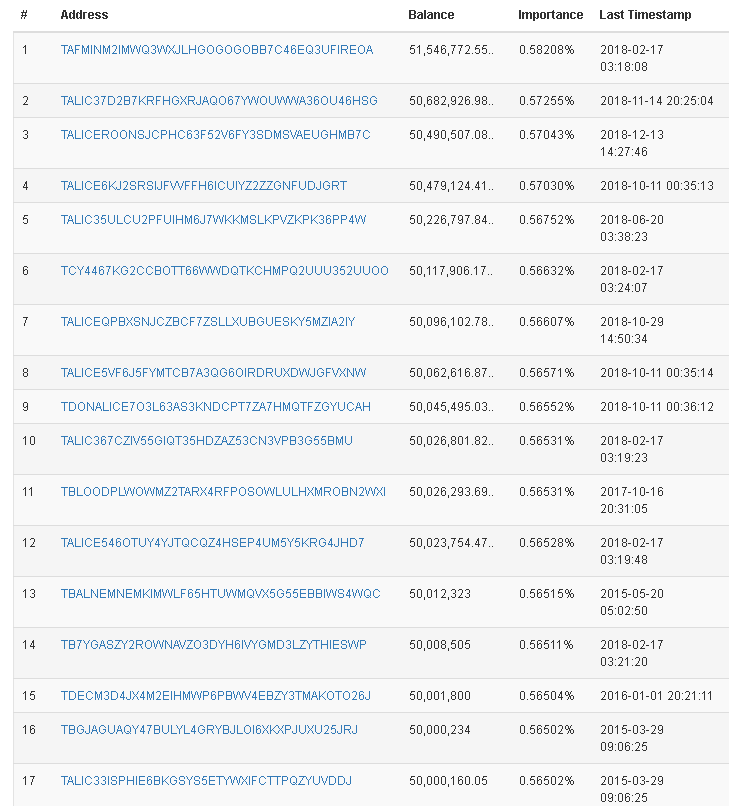 Is it possible to send many TESTXEM to faucet?
---
NEM Faucet Testnet
https://xarleecm.com/en/nemfaucet
TBXQJ5-TLYF27-JZUJXA-XY2NLU-TO5IS4-6IS3DK-SMNI
Balance 42,440.13885
---
http://namuyan.dip.jp/nem/testnet/
TDEK3DOKN54XWEVUNXJOLWDJMYEF2G7HPK2LRU5W
Balance 143.243602
---
http://test-nem-faucet.44uk.net/
TDWWYD-GQNBKS-AJBSHZ-X7QWVX-7WNVAW-WB7HGP-WRB2
Balance 0