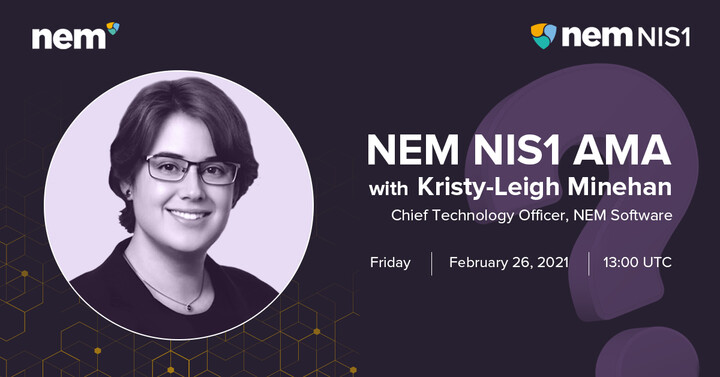 Hi all,
As we prepare Symbol for launch, many have asked "what next?" for NIS1.
NEM Software's CTO, Kristy-Leigh Minehan, will be holding an AMA about NIS1 to discuss just that. The AMA will be streamed live on Fri 26th Feb at 13:00 UTC on YouTube.
The AMA will present the high level plans and take as many questions as possible and the session will be recorded. The following week the recording will be released with Japanese subtitles.
Thanks everyone, hope to see you there.