How to vote for the TravelbyBit proposal
Voting is now open for the TravelbyBit Community Fund proposal. Please show your support for the project.
To vote YES:
Send a 0 XEM transaction to:
NB5DY5-PM4EWA-ZPMXSH-QLVXXJ-WD2WVZ-C2SU3V-HDAU
To Vote No
Send a 0 XEM transaction to:
NCPICY-PTX3GH-RXW433-YU7JGB-GO4A3W-VPZJXN-ZSDC
This proposal is being developed to support the awareness, adoption and usage of XEMs in the tourism and online payments sector.
We are inviting all NEM holders to Travel to Australia and receive 10- 25% discount on all travel fees if you pay and shop with XEM.
Visit the Gold Coast with XEM and receive 10-25% discount for accommodation and tours.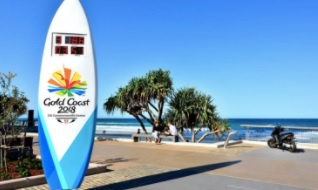 Shop in Airport Duty Free shops receive 10-25% discount when you pay in XEM.

Visit the Great Barrier Reef via the town of 1770 and receive 10-25% discount if you pay with XEM.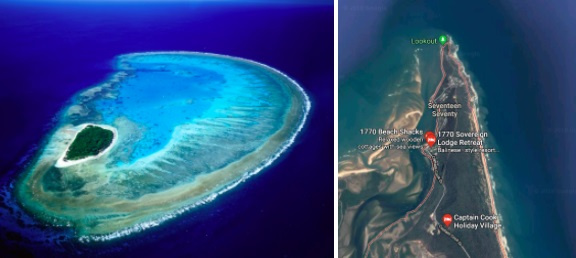 See what our company TravelbyBit is doing: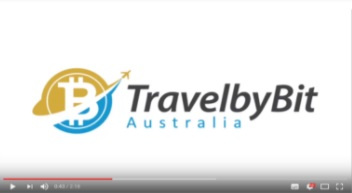 https://www.youtube.com/watch?v=GkBAScSLWL8
Join the conversation on Telegram: t.me/TravelbyBit
and Twitter
This project is seeking funding to:
Integrate the NEM blockchain into TravelbyBit payment system in Australian airports and a network of tourism and accommodation providers throughout Australia.

**Reward the NEM community who travel with XEM.**20% of all funds raised in this proposal will be given back to NEM members. 376,000 XEMs will be allocated to a NEM community Travel fund to subsidise the travel and accommodation for early adopter users who pay for their travels with XEM and to sponsor NEM Travel Ambassadors. Discounts of up to 25% will be given to customers paying in XEM. This will be funded from specially negotiated discounts with our supporting partners (Brisbane Airport retailer and Tourism providers) and further subsidised by the NEM Community travel fund which we will establish to encourage transactions in XEM.

Launch TravelbyBit XEM integrated booking websites in different languages including Japanese, Polish, Russian and Chinese to make it simple for XEM holders from all over the world book their travels and claim discounts.

Integrate Australia's Living Room of Satoshi's (LROS) with the NEM blockchain. This allows conversion from XEM to FIAT with instant confirmation and in compliance with Australia's strict regulatory standards.

Establish a New NEM bar in Australia for International crypto travellers to catch up to share their travel stories. This will follow the NEM bar in Japan which is amazing~!

Our mission is to grow the tourism industry through the support and parallel growth of the cryptocurrency ecosystem. We have launched this initiative with the backing of the Australian government and tourism peak bodies who have a vested interest in our success. Our system provides tax reporting support to enable our Merchants to stay compliant with Australian taxation regulation.
World's First Cryptocurrency Airport!
TravelbyBit has already launched Brisbane airport as the World's first cryptocurrency airport. Starting March this year, anyone will be able to shop and dine in Brisbane Airport and pay with cryptocurrency. Our current supported currencies include Bitcoin, Ethereum, Litecoin, Dash and this project will integrate XEM.
The founders have been running crypto payments systems in Australia for over 5 years. We are now busy rolling out our multi cryptocurrency travel payment system across Australia. The Queensland State Government has funded us US$70,000 to kick off this initiative. We are NOT an ICO~!
https://cointelegraph.com/news/worlds-first-cryptocurrency-airport-in-brisbane

---
EXECUTIVE SUMMARY
A foundational application of digital currencies is instant payment and transfers anywhere around the world. TravelbyBit is implementing this concept in the travel industry:
Our goal is to facilitate peer to peer transactions based on the principles of decentralization and individual privacy by promoting the adoption and actual use of digital currency payments for goods and services, focusing on the retail and travel sector.
Our payment system is already in use across Australia in a premium hotel chain and a growing list of businesses, from airport transfer services to tour operators. We also have a strategic partnership with Brisbane Airport Corporation where 75% of their retail stores are using our Crypto payments system. Once implemented in Brisbane, these same partners will be looking to integrate the system into their existing businesses in Sydney, Melbourne, Perth and Adelaide airports.
We currently support payments operating on the following blockchains: Bitcoin, Litecoin, Ethereum and Dash. We have been observing the growth of XEM as a stable coin with inherently strong fundamental technology on the NEM blockchain.
We hope the community will support our proposal, which will enable integration with the NEM blockchain and enable XEM to be used for payments across Australia with TravelbyBit and Living Room of Satoshi.
Outcomes for the NEM community:
Travel the world on XEM: TravelbyBit will be enabling flights and accommodation bookings to multiple places around the world with cryptocurrencies. This service starts in Australia but will be rolled out across the world.
376,000 XEMs back to the community: 20% of all funds raised in this project will be set aside and given back to the community in the form of discounts and sponsorships for travel bookings to visit Queensland Australia as part of the first roll out of this project.
Retail front promotion of NEM: TravelbyBit will enable XEM as a payment to be displayed on all our merchant store fronts, including those in Australia's airports and with further plans for mass adoption.
Setup of Australia's first NEM bar: TravelbyBit will coordinate and help set up a NEM bar in Australia.
Increased transactions on NEM: Payments for goods and services is a practical everyday use case and would vastly increase the number of transactions on the NEM blockchain.
Network expansion with NEM: It will also open up a network of retail, holiday accommodation and travel experiences which will take payments in XEM for the NEM community.
Pay with NEM: This is a one-time opportunity for NEM to be integrated with LROS and will enable all XEM holders to instantly be able to use their XEM to pay any online bill, including rent, electricity and credit cards bills.
Recognition of NEM: marketing documents will mention that we utilise the NEM blockchain and note it on any relevant documentation with existing recognition from the Queensland government, Brisbane Airport and other major corporations in Australia.
Strict focus on regulatory compliance with NEM - Living Room of Satoshi (LROS) has been operating in compliance with Australian regulations for a number of years and TravelbyBit is registered with the government body, AUSTRAC (Australian Transaction Reports and Analysis Centre). This partnership with NEM will be a good launch pad for NEM payments to be in compliance with Australian regulation - a very regulated country.
Based on the recommendation from the NEM Foundation, we would like to include a cap on our total funding amount on our proposal. We are asking for 1,880,000 XEMs or USD 680k. The disbursed amount at each milestone is the LOWER of the two.
**For example, if the dollar price of XEM averages $1.00 during our milestone development, TravelbyBit will be disbursed 680K XEMs in total. **
We are raising 1,880,000 XEMs for:
Community Travel Fund (20%): 376,000 XEMs will go back to the community in the form of travel discounts and sponsorship of Travel Ambassadors who will be the first people to travel and test out the experience. A Travel Ambassador will be selected from each of the most active NEM communities to Travel to Queensland Australia to our network of XEM tourist merchants and will share their experience with the NEM community.

IT Development (20%): Integration of NEM blockchain payment system's Living Room of Satoshi's back end and Integration of our merchant system (web based POS system)

Risk and Compliance costs (25%): We actively make submissions to the Australian Senate and contribute to shaping digital currency legislation in Australia. With the passing of the updated Australian Anti Money Laundering and Counter Terrorism Financing Amendment Bill, there are increased regulatory costs in maintaining our Australian Financial Services License position. Expanding the transaction volume of our payment platform requires additional support costs to run our compliance program. Maintaining a float of XEM on multiple exchanges: for hedging and risk management.

Growth and on-going merchant support (25%): To scale up operations and continue to establish our presence in Australia with the aim for international expansion. Merchant education is very time consuming and requires a significant team on the ground.

Marketing (10%): Support funding and the launching of Australia's NEM bar - a place for international travellers to catch up and share travel stories. Host regular meetups to promote the NEM blockchain and day to day use of cryptocurrency in Australia and internationally.

INTRODUCTION
Who are we?
We're a team of passionate travelers and cryptocurrency enthusiasts who want to bring new possibilities for the crypto community to travel with freedom around the world, starting with Australia.
We're growing a network of merchants around Australia that accepts payment in cryptocurrencies using a peer to peer point-of-sale system. Here's a short video about our initiative and how it's being used by people from around the world:
https://www.youtube.com/watch?v=GkBAScSLWL8
What makes us unique?
There are several initiatives now allowing digital currency payments through traditional debit cards. However, these use the traditional banking systems' POS terminals, and merchants and other customers themselves aren't receiving much awareness about cryptocurrencies at all.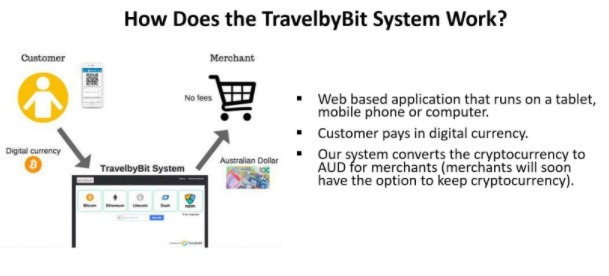 Travelers pay with their choice of digital currency
TravelbyBit's approach is fundamentally different. We are building awareness in cryptocurrencies from the grassroots level. Our merchants facilitate genuine peer-to-peer transactions. Through the use of digital wallets, travelers pay with their choice of digital currency, creating an awareness of cryptocurrencies amongst the merchants, their staff and their customers. It's safe, convenient and there are no bank fees.
How does it works?:
Although customers pay in cryptocurrency
The merchants can choose to receive payment in crypto or fiat currency
It's our vision that our merchants around Australia will begin to receive payment exclusively in cryptocurrencies, use it to pay for business supplies and even pay their staff in crypto.
Summary of back end powered by Living Room of Satoshi for NEM:
Payment of XEMs to up to 19,000 businesses, meeting regulatory standards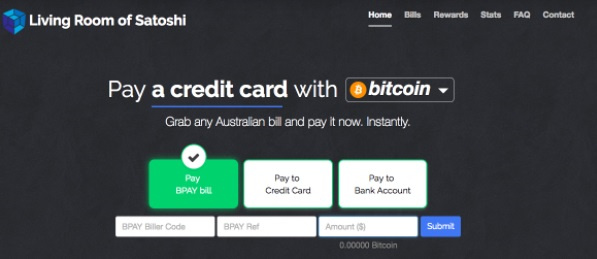 Our Established processes makes it simple for merchants: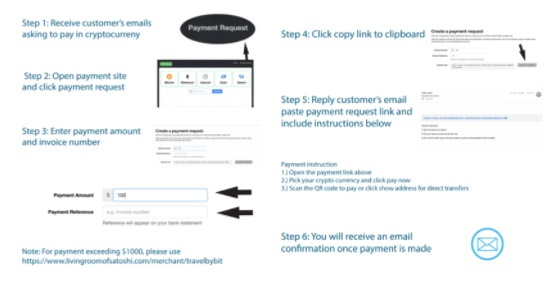 Example of Point of Sales instructions which will enable Travel providers to take online bookings and payments in XEM
Example of Point of Sales instructions which will have XEM functionality
Recent Initiatives:
Brisbane's Fortitude Valley is currently the hub of digital currency adoption in Australia
https://www.facebook.com/7NewsBrisbane/videos/1800857406593770/
TravelbyBit has partnered with Brisbane International Airport to launch the World's First Cryptocurrency Airport.
https://cointelegraph.com/news/worlds-first-cryptocurrency-airport-in-brisbane
https://www.trbusiness.com/regional-news/asia-pacific/bne-becomes-worlds-first-digital-currency-friendly-airport/136374
https://www.facebook.com/7NewsBrisbane/videos/1800857406593770/
http://newsroom.bne.com.au/brisbane-airport-and-travelbybit-launch-world-first-digital-currency-airport-terminal/
http://www.foxnews.com/travel/2018/01/30/major-airport-announces-it-will-now-accept-bitcoin.html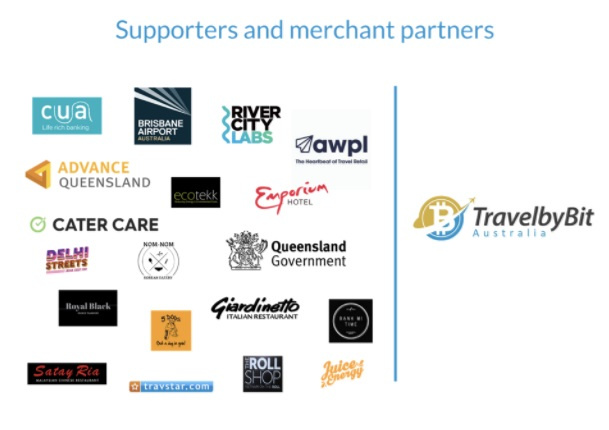 Upcoming partnerships and announcements:
We are working with the Queensland Government to make branding and international marketing announcements on digital currency tourism for Brisbane and the Gold Coast.
Other upcoming initiatives include:
Partnership with a world leading airline to integrate our payment system into online bookings
The roll out of our system across a Chain of Cafe's throughout Australia.
Working with Discovery Coast Tourism and Commerce on establishment of a tourism-based township as the crypto destination of Australia.
Partnership with Softbank robotics to demonstrate pepper robot's use for block chain education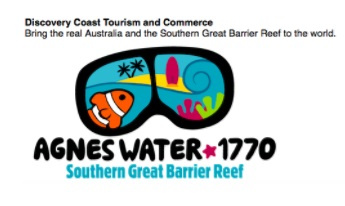 Why NEM?
Of all the blockchains we have observed, we have noticed that the NEM has been one of the most promising, simple to use and with one of the most solid underlying technologies in the industry.
The NEM community around the world is active and growing. From Africa to Asia. From a community in Finland to Kazakhstan. It's amazing what a global reach NEM has had in such a short space of time. We are very keen to help contribute to these global communities and enable travelers to Travel using XEM.
NEM China Team. They have done an amazing job in launching an integrated NEM wallet in WeChat. This is a game changer. No other blockchain has a successful wallet available to Chinese citizens. Most are blocked and unavailable for download in China.
Our East Asia Travel Specialist who originates from the Yunnan province has been experimenting with this Wallet and is very excited to see how this could work in concert with the TravelbyBit system. This will provide Chinese travelers another option to Alipay and Unionpay and further connect one of the largest tourist markets to the rest of the world.
NEM WeChat Wallet: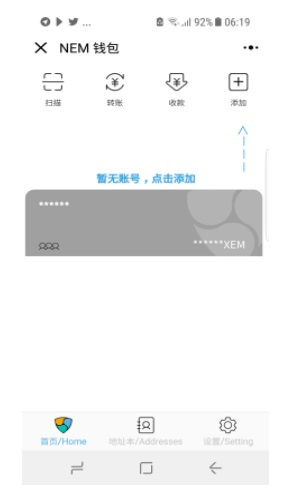 Working on the NEM blockchain
Besides payments, we also want to use the NEM blockchain for our Travel Experience Gift Voucher site. Specifically, we want to explore using NEM's apostille feature to create a "voucher certificate" system where customers can purchase our vouchers and then use them at various merchants throughout Brisbane. The system involves creating a secure certificate that is resistant to fraud and counterfeiting whilst also listing the various benefits of the certificate to the merchant and the consumer.
Merchants need to be assured that the certificates presented come from an authoritative source and that the 'enhanced' or discounted services that they offer are covered by a reputable certificate provider. Customers can have a digital zero-hassle alternative when applying for a travel/tourist/dining discounts. As an extension mosaics created by merchants and accredited to the Apostille account can deliver a consistent stream of business (loyalty program) to businesses.
The preliminary test we have been conducting with the various tools on the NEM blockchain has been very promising. Our developer loves how straightforward NEM is to use.
We are looking forward to the release of catapult and potentially exploring if it could help provide a trusted solution to help solve our security deposit requirements with hotel bookings paid in cryptocurrency.
---
BUSINESS MODEL TARGETING RAPID GROWTH
Merchant fee
TravelbyBit is currently growing its network by providing a merchant fee-free solution to small businesses. Our system is web based and requires no special hardware. This allows the network to scale quickly across Australia, as many small businesses are able to come on-board with minimal setup fees. Moreover, many of these businesses are fed-up with paying high merchant banking fees. In the future, we can earn subscription revenue for our platform.
Travel Gift Vouchers
TravelbyBit will send gift vouchers in Crypto. A small margin will be charged to manage the voucher system for participating merchants.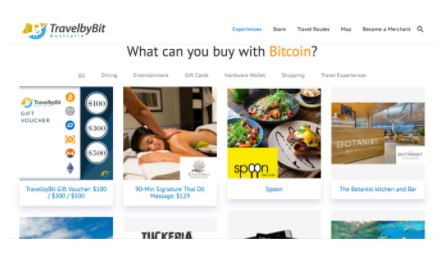 Digital marketing and branding services
TravelbyBit currently generates revenue by providing optional digital marketing and branding services to merchants who sign up. In the future, it will rely more on revenue generated from optimising the cryptocurrency exchange rates across multiple exchanges.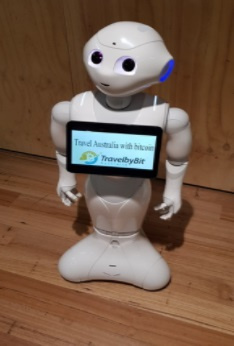 Potential branding services with TravelbyBit with Softbank Robotics Pepper Robot
---
MILESTONES
TravelbyBit is asking for 1,880,000 XEMs to be utilized as follows:
Milestone 1
10% (188,000 XEMs or $68K USD) to be disbursed at the start of the project to:
Proof of concept to integrate Nem Wechat wallet and Nano Wallet QR codes and launch a test gateway without fiat conversion.
Fund a digital marketer that will focus on retail site NEM promotions
Identify and run proof of concept of our payment system at a live merchant (NEM bar).
TravelbyBit to formalise a discount agreement with a significant airport merchant. Merchant will provide discounts for payments made in XEM.
Kick off marketing initiatives:
Announcement of NEM Travel Ambassadors.
Host meetup in Brisbane to announce partnership with NEM with the NEM Australia team.
Send an introductory email on NEM to our merchant network and TravelbyBit mailing list.
Announce NEM partnership on TravelbyBit and Living Room of Satoshi social media platforms including Twitter, Facebook and Linkedin
Launch NEM banner on Travelbybit Travel Experience Gift Voucher Website
Launch press release on the TravelbyBit and NEM partnership
Milestone 2
20% (376,000 XEMs or $136k USD) to be disbursed upon completion of the following:
Complete the TravelbyBit web platform with XEM integration proof of concept
Complete payment and transaction back end for the web platform. This includes setting up and running the NEM Apps Library - a semantic Java API Library, that uses NEM core code.
Establish risk management procedures in preparation of LROS integration.
Launch NEM on TravelbyBit booking site in multiple languages including Japanese, Polish, Chinese and other languages based on community support.
Establish NEM travel booking support team and procedures
Establish and train Melbourne TravelbyBit Merchant Support Team
Establish and train Adelaide TravelbyBit Merchant Support Team
Complete a user testing plan for XEM payment adoption at existing Travelbybit Merchants.
Update TravelbyBit merchant training and marketing material to include information on NEM with explainer videos
Work with NEM Australia to explore the promotion of NEM on the Gold Coast.
Work with the NEM China team to explore the potential between the NEM WeChat wallet and TravelbyBit system.
Milestone 3
25% (470,000 XEMs or $170k USD) to be disbursed upon completion of the following:
Launch NEM payments on LROS where the NEM community is able to use their XEM to pay any online bill, including rent, electricity and credit cards bills on Living Room of Satoshi website
Develop roadmap for expansion into merchant market in Brisbane, Sydney, Melbourne and Adelaide.
Complete the beta testing phase with digital wallets, test and possibly improve existing NEM paper wallets.
Successful completion of transactions on the NEM blockchain
Host meetup explaining the TravelbyBit platform using cryptocurrencies with focus on the integration with NEM
Develop partnership with companies building on NEM to support the growth of NEM blockchain, to explore conversations with system integration partners and startups build on NEM.
Launch a Test Merchant site.
Milestone 4
25% (470,000 XEMs or $170k USD) to be disbursed upon completion of the following:
Update the TravelbyBit Point of Sale interface to include NEM
Launch NEM payments on TravelbyBit POS system across TravelbyBit's entire retail network
Support the education of how to use XEMs in Australia by training users and supporting as a minimum 200 NEM Wallet downloads at TravelbyBit's Digital Currency Learning and Experience Centre.
Launch of Australia's first NEM bar.
Ongoing support for merchants
Develop roadmap for international expansion for XEM to be used in other destinations - as discussed and guided with NEM leadership team.**
Milestone 5
NEM Community Travel Fund
20% (376,000 XEMs $136k USD) to be disbursed to the community via travel discounts across the TravelbyBit merchant Network for transactions in NEM.
3-5 NEM Travel Ambassadors from the supportive communities will be sponsored from this fund to be the first to travel to the Gold Coast and the Great Barrier Reef paying by XEM and documenting their experience to share with the community.
Funds to be release to TravelbyBit in 2 phases (188,000 XEMs) each time as the funds are used up by the community.
25% discounts will be funded from this community fund and also specially negotiated discounts with our supporting partners (Brisbane Airport retailer and Tourism providers) to ensure the best value is presented to the NEM community.
If the uptake of the NEM community travel fund is successful and gains popular community support we would recommend an optional follow-on proposal which will go to vote for additional XEMs to top up the community travel fund and expand the concept to other countries.
Summary of how this Community Funding Proposal will positively benefit the NEM community and beyond:
376,000 XEMs will go back to genuine XEM users in the NEM community: This will be released in the form of travel discounts and sponsorship of Travel Ambassadors who will be the first people to travel and test out the experience. NEM holders will have the opportunity to travel to and discover some amazing Australian sites like the Gold Coasts theme parks and the Great Barrier Reef. Anyone who pays in NEM will receive a 25% discount through our system funded from this fund. This will benefit early adopters and actual XEM users.

Increased visibility of the NEM blockchain: TravelbyBit will enable NEM to be displayed on all our merchant store fronts. Starting with the Brisbane International Airport, the rollout will eventually see the NEM logo displayed at all of Australia's International Airports.

NEM Bar for Nembers: TravelbyBit will identify and work with a merchant to launch a NEM Bar in Australia so the international Nem travelling community will have a destination to catch up, have a few drinks and share travel stories.

Contribution to increased number of XEM transactions: A high number of transactions go through the Living Room of Satoshi website and the TravelbyBit POS system every day. Payments for goods and services is a practical everyday use case and would vastly increase the number of transactions on the NEM blockchain.

Enabling NEM users to spend their XEM: We believe cryptocurrencies have got to move beyond being an investment asset. This initiative will enable XEM holders the ability to use their XEM holdings for everyday bill payments across Australia. It will also open up a network of retail, holiday accommodation and travel experiences which will take payments in XEM for the NEM community.

Unlock opportunities for further partnerships: TravelbyBit is sponsored by the Queensland Government and already has established partnerships with corporate entities like Brisbane Airport Corporation and Credit Union Australia. These relationships will provide all three stakeholders with exposure to the NEM blockchain. Our marketing documents including our website will mention that we utilise the NEM blockchain and note it on any relevant documentation

Awareness via NEM meetups in Australia: TravelbyBit will be hosting regular marketing and awareness events of which NEM will be a constant feature in all marketing collaterals to enable payments and use of XEM. NEM educational material will be made available to the public at TravelbyBit's Digital currency learning and experience centre in Brisbane.

Cross-promotion for companies to build on the NEM Blockchain: With the marketing on merchant store fronts and promotion for NEM community for everyday use payments, this can be a good cross-promotion to increase awareness of the NEM blockchain. This will encourage the development of more use cases on NEM, with it's plug and play smart asset blockchain platform.

Establishing NEM as a use case for Payments industry: The NEM's foundation is a key advantage NEM has over other cryptocurrencies which TravelbyBit currently support. NEM is in a unique position to leverage off the existing partnership we have in the industry to grow payments on the NEM blockchain not just for the Travel industry but other sectors as well. TravelbyBit has been approached by both the property and automotive retail sector who are exploring facilitation of digital currency payment options.

Establishing NEM as use case for tourism industry: The partnership and integration with TravelbyBit and Living Room of Satoshi will put a spotlight on NEM and on the radar of some of the key players in the global travel industry which we are in conversations with. These include Flight Centre and Amadeus.
"Brisbane Airport Corporation has worked with TravelbyBit to offer the NEM community this amazing opportunity. NEM users will be able to travel and explore the wonders of Queensland, Australia with the XEM cryptocurrency. A partnership like this, will be the first of its kind in the Travel Industry." Roel Hellemons, Brisbane Airport Corporation (BAC) General Manager Strategic Planning and Development
---
OUR TEAM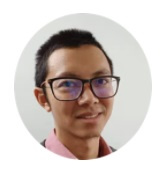 Caleb Yeoh, CPA CEO / Founder of TravelbyBit
Caleb comes from a corporate commercial background and has worked for Origin Energy, Santos Ltd, Deloitte Consulting and most recently Shell Australia. He is an active contributor in the blockchain and cryptocurrency community in Australia. He regularly hosts and speaks at cryptocurrency educational meetups to bring blockchain awareness to the general public. An adventure Travel junkie at heart, Caleb has explored almost every corner of Australia. From diving for Crabs in Moonta Bay to spearfishing amongst Crocs on Groote Eylandt. Caleb believes Regional Australia has so many hidden travel adventures yet to be unlocked~!

Bachelor of Commerce from the University of Sydney majoring in Commercial Law and Accounting. Post grad Diploma in Engineering (Project Management) from Queensland University of Technology. Post Grad Diploma in Community Engagement, (on-going) University of Queensland. (CPA) Certified Practicing Accountant.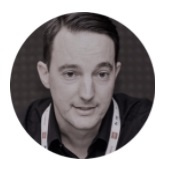 Daniel Alexiuc, Technology Partner TravelbyBit, CEO Living Room of Satoshi
Daniel is founder and CEO of Living Room of Satoshi, an Australian bitcoin bill payments company. Living room of Satoshi (LROS) was awarded "Best new startup in Australia" in 2015. For over two years, Living room of Satoshi's customers have been paying phone bills, electricity bills, school fees, credit cards, tax payments and more using cryptocurrency. Daniel is a software engineer at heart, having written enterprise systems for various sectors such as banking, credit card processing, taxation, construction, manufacturing, law, government and travel.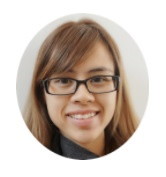 Shireen Yip, COO and Co-Founder of TravelbyBit
Shireen is part of the Women in Blockchain movement in Brisbane. She is skilled in website development, digital marketing and writes Bitcoin educational articles in her free time. She produces cryptocurrency education courses on Udemy and is an avid traveller. She has found her way across America, Europe and most of Asia. Shireen has many travel highlights but rates Kitesurfing in Kalpitiya as her favourite. Her passion for Travel and Digital Tech has cumulated in the co-founding of TravelbyBit.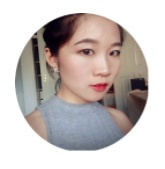 Cindy Feng, East Asia Tourism Specialist
Cindy hails from the small tourist town of Dali from the Yunnan province. She has graduated in tourism management from Xi'an International Studies University and has a Masters in Tourism Hospitality & Event Management from the University of Queensland. She is passionate about good food and traditional herbal medicine. At TravelbyBit she helps travelers plan and book their Crypto Travels.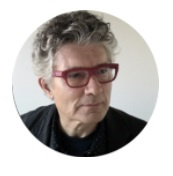 Professor John Flood, (LLB, LLM, PHD) Advisor, TravelbyBit
John is a lawyer & a legal sociologist, having studied law and sociolegal studies at the London School of Economics, Warwick and Yale Law School. He is currently the Professor of Law and Research Study and Inaugural Director of the Law Futures Centre in Griffith University. Before coming to Griffith, John was the McCann FitzGerald Professor in International Law and Business at University College Dublin. John is also Honorary Professor of Law at University College London & Visiting Professor of Law at the University of Westminster, London.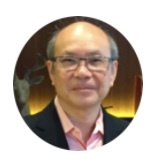 Harry Yeoh, Advisor and Australian Financial Services License (AFSL) holder.
Harry Yeoh is the Principle of YOC securities a private wealth management company with offices based in Sydney CBD. Harry has 30 years of financial markets experience.
Harry has been a private client adviser and institutional dealer at leading stockbroking firms such as Transcity Securities, Bank of Singapore Stockbroking (OCBC Bank), Herbert P Cooper, Hartley Poynton, Findlays Stockbroking, InvestorFirst Securities Ltd and State One Stockbroking.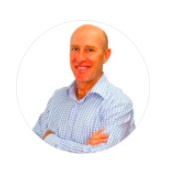 Gordon Christian, B.Bus Accounting and International Marketing
Gordon is working with TravelbyBit as an ambassador to bring Crypto Currency to Regional Queensland.
Please see translations below:
Japanese:
https://goo.gl/r1uvy8
Chinese:
https://goo.gl/yNbtxn
Russian:
https://goo.gl/GX1nSX
Polish:
https://goo.gl/QMz5ee
Join us on Telegram: t.me/TravelbyBit
**Questions the community has asked us: ** https://goo.gl/au9Q6x