Let's us know here what exchanges have started XYM trading after the Symbol launch!
I will write here if Poloniex will start;)
gate.io will start xym/usdt trading in 1 hour
What's your opinion on Gate.io? Is it reliable? Do you know if it's been hacked in the past?
If found this info about gate.io on https://www.g2.com/products/gate-io/reviews#survey-response-721688:
What do you dislike?
The only concern I have is about security and the withdrawal process is so complicated and never asks for KYC when the funds you deposit into your gate account. But doing withdrawal they start asking KYC with ID and selfies. Support is absolutely no help. Review collected by and hosted on G2.com.
Recommendations to others considering the product:
It's a nice startup and I really hope it will be the same as this as of now. Although withdrawals are high at 0.002 BTC and you can only withdraw down to 4 decimal places. KYC verification takes so much time and it can delay the withdrawal sometimes much longer. and second thing they need to improve their support as sometimes it takes ages to get a reply for their customer support.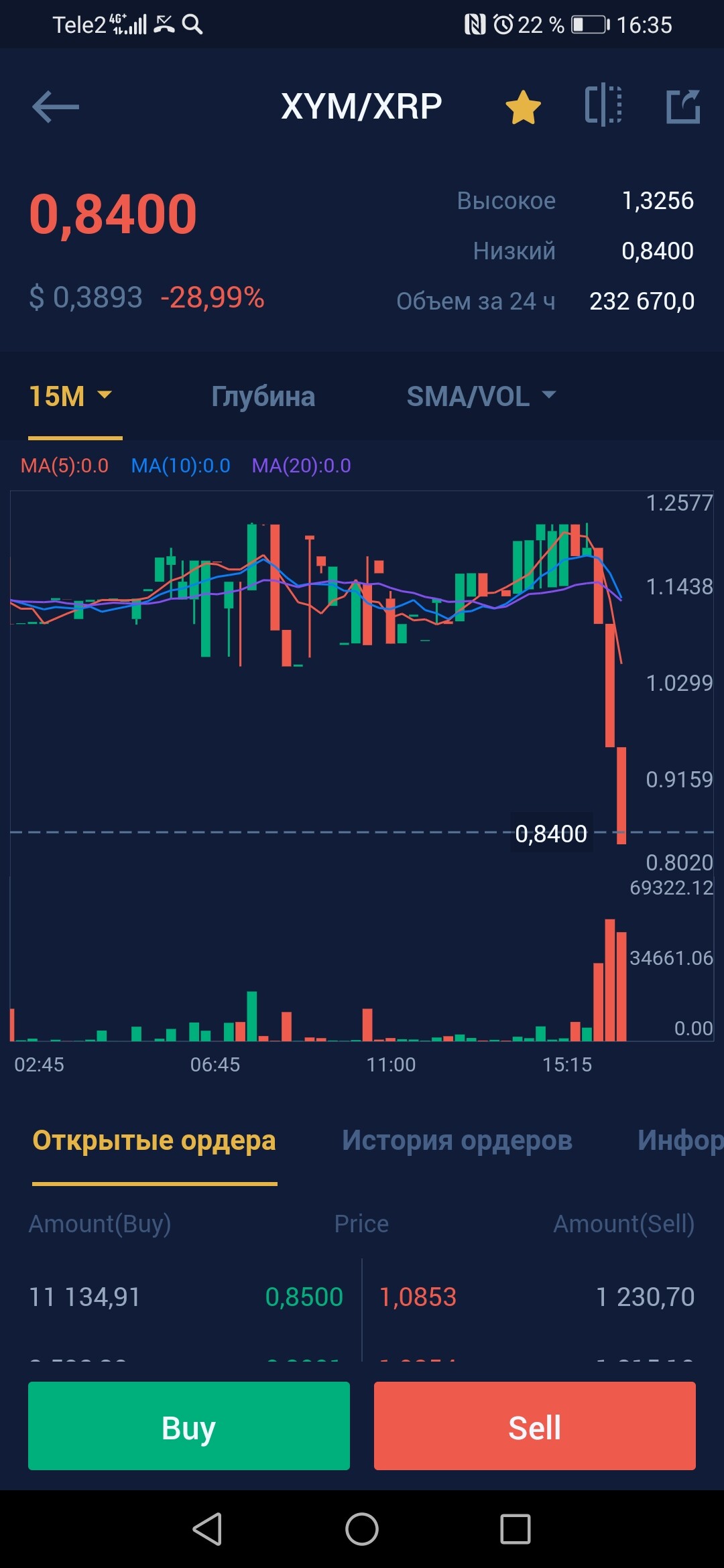 this dumps will occur everywhere, nothing special, first dumpers will unload, whales will load bags with cheaps XYMs
Now that's dumping I hope it dumps hard down to earth! Whales and sharks will load up!
What's the point to even follow the price yet as it's not listed in any relevant exchange?
Hopefully it will listed in Binance soon with nice dump. Got my BTC ready
Right!

You know how it works! You're gonna be rich!
i will suck every cheap XYM from weak hands

I bought on Gate.io around $0.24, and Probit has some too, but the sellers are too high. KYC required for US citizens on Gate.io now for removal, but you can buy while waiting.
now 0.33 on gate.io but this low volume
I hope on Polo morons will dump harder
Where can USA citizens trade XYM?
I think in Poloniex and Bittrex when those two will start.
Starting prices on exchanges are looking pretty good. But buyers wanna buy XYM for $0.1 and sellers wanna sell XYM for $1!