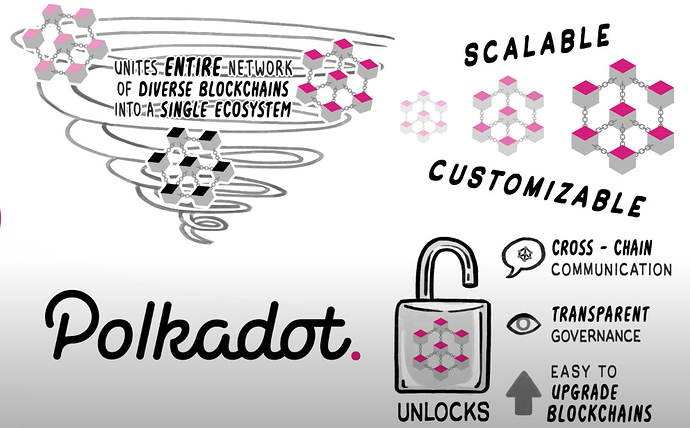 So Polkadot has that concept of para-chains (chains running in parallel) which are in essence the shards which we've been hearing about from the Ethereum world. Gavin&Co. connect all the para-chains to the relay-chain (the main Polkadot stem chain) to allow inter-chain swaps and controlled information exchange. They added "bridge" features to allow interlinking with non-Polkadot blockchains, too.
Interesting short intro into Polkadot: https://youtu.be/_-k0xkooSlA
(Nice video, by the way…, hint @DanJonBob and team)
I am hereby bringing forward the idea to
Allow Symbol-Island-Chains (Private chains) to connect "with one another" through the public Symbol mainnet
Create, operate and support a Symbol-Polkadot Bridge following the guidelines set by Polkadot
There are Polkadot grants for establishing bridges to other blockchains. See
https://github.com/w3f/General-Grants-Program and https://polkadot.network/community/ (bottom left)
---
IMHO - Above idea(s) would create tremendous added value to SYMBOL.
What do you guys think? You - as in both the community and NEM Group?