Hi, I opted in at 7th September from macOS Desktop wallet.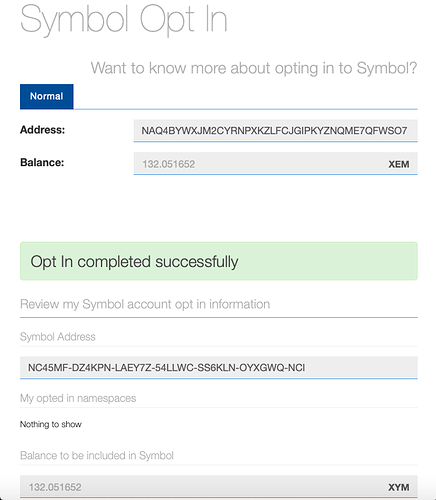 I only got the SS of confirmation above, there was no option for download a paper wallet or something. (It may be a screen sizing issue or I didn't see it) So I thought everything is ok. Given symbol adress was NC45MF-DZ4KPN-LAEY7Z-54LLWC-Ss6KLN-OYXGwQ-NCI That's all I have.
Now, when I click "Claim XYM" on wallet, ı got this message: Opt In has finished, please update your wallet to get the latest details" But my wallet is up-to-date as I know.
Did I something wrong? Can I get the info about my new XYM wallet from Nem Wallet?
Thanks in advance.