How to vote for the LocationCore proposal
Voting is now open for the LocationCore Community Fund proposal. Please show your support for the project.
To vote YES:
Send a 0 XEM transaction to:
NAU3UWQ4PEHDPDSKRLIVSOFOICRTGEA5UWYAXFWV
To vote NO:
Send a 0 XEM transaction to:
NBZZWAVLPOPRPMJCLF4TEBVKD7JSDAIHB2TGEEC6
Nano Wallet problems:
Voting from the Nano wallet only works in version 1.4.13, earlier versions to this have problems with the vote and later versions than this the vote is disabled therefore use the 0 XEM method above. You can download 1.4.13 on the NEM github:
Or vote using the mobile wallet QR CODES
MOBILE WALLET - VOTE YES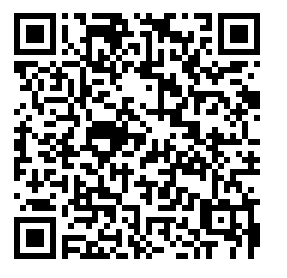 MOBILE WALLET - VOTE NO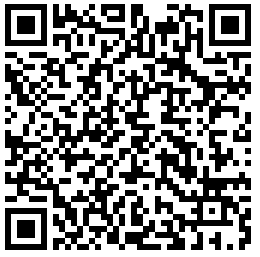 ---
Using NEM blockchain technology, Digital2Go will democratize location data by compensating users both transparently and securely for sharing their data.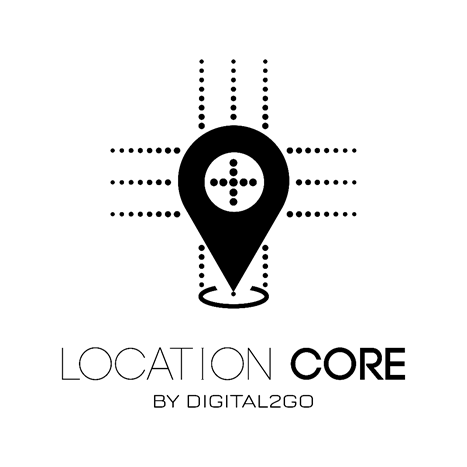 Digital2Go website: https://www.digital2go.com
Telegram channel: https://t.me/locationcore
App Mockup: https://pr.to/70JS0S/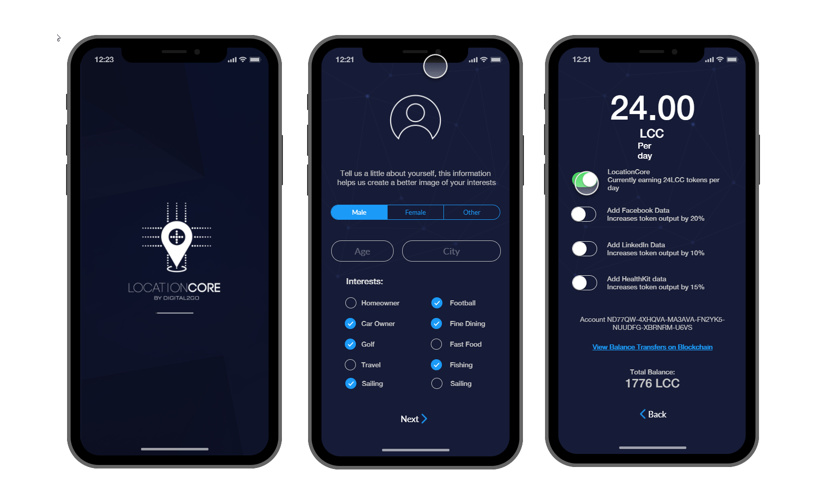 DIGITAL2GO NEM BLOCKCHAIN PROPOSAL
This proposal is not requesting funding for an idea with only a white-paper. LocationCore is a product of Digital2Go, an actively running consumer engagement and marketing intelligence company with several enterprise customers currently using the platform.
Founders funded $600,000 out of own pockets and a closed angel round for $750,000 at a valuation of $9M.
Fully working platform and API for the location-aware marketing side of the business. Currently collecting ~6M unique device ids per month and have a data warehouse of over 8B records.
Mature and stable infrastructure for the backend development of items that won't be blockchain based (IoT data streaming storage for example).
Platform deployments and clients include: Walmart, Target, Sams Club, AdParlor, Incipio, United Pacific, and more
Flourishing Latin American footprint with Alamo Car Rental, SSL, RCI (A division of Wyndham resorts) and Inns de Mexico on board this year.
Expanding into Australia and New Zealand in 2018.

---
EXECUTIVE SUMMARY
Data is the New Oil
It is unfair that companies will continue to monetize user data with the only recourse for the user to prevent this is to stop using the app.
There is another Option
We want to change that by providing users with another option, an SDK and App that allows them to earn money for their personal information and more importantly, control, when we can have that data and in what amount. We plan to democratise this personal location data with a product called LocationCore and expand its offering into other applications in the form of a loyalty/reward program.
Real World Application
There is a real-world application for this product. Digital2Go Location Products already monetizing millions of user data points per day.
Well understood Revenue Model
Digital2Go's existing data revenue pipelines will be augmented and enriched based on the adoption of the LocationCore SDK.
We are seeking 1.8 Million XEM to build these new SDK's, the new infrastructure and to integrate our current systems with the NEM platform.
---
INTRODUCTION
We aim to be a transparent and honest data collection company using the NEM blockchain as a way to mitigate the trust relationships consumers often have with app providers.
We would set up a namespace and mosaic on the NEM blockchain that would act as the base currency for the remuneration of user data, they would be awarded these mosaics as a reward for the time they have shared their location data with us. All transactions will be recorded in this base currency with users having the option to "cash out" to fiat or hold their tokens with the hope of it appreciating in price.
As the uptake of the application continues the transaction volume will also increase. By forging partnerships with app developers and IoT product developers we aim to create an entire ecosystem whereby location data is rewarded at point of creation on the NEM blockchain increasing both the visibility and value of XEM as a currency and everyone's ROI in the process.
We chose NEM because it doesn't require complicated cryptographic knowledge or dangerous smart contract development in a long-term unproven language, we can use the languages and tools we are most efficient with in order to deliver what we feel is a solid project.
We hope that you will support this proposal and see the value it can bring to the community.
---
THE PROBLEM
The walled garden – if the product is free, YOU are the product
Let's use Facebook as an example:
Users frequently check into places on Facebook, this gives Facebook an enormous amount of contextual data around what the users' interests are, as well as the locations they frequently visit.
When you start matching this up with all of the personal information you have willingly given Facebook the persona they can build of you is incredible.
However, trying to get access to this information on a mass scale is next to impossible.
Facebook uses it internally for its Ad Platform, it allows you to target users based on their likes and dislikes, preferences, location and general demographics.
Facebook is currently the most successful granular ad platform in existence but other companies use this data in much the same way.
---
THE SOLUTION
Become the product.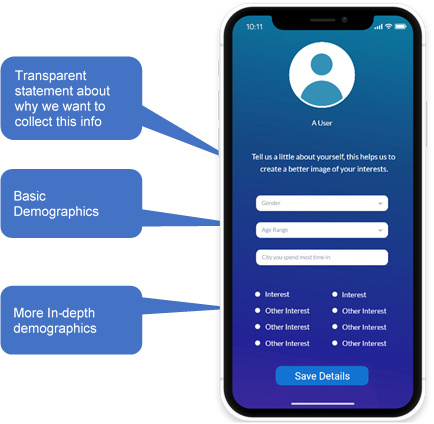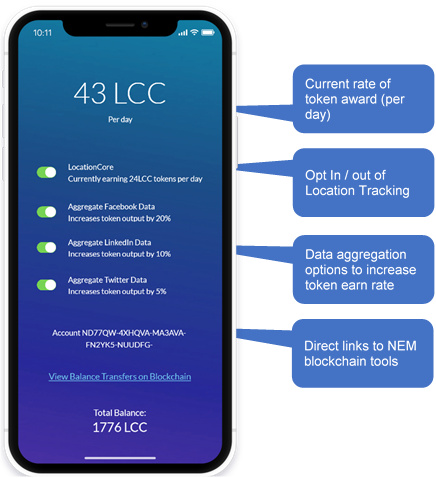 ---
BUSINESS MODEL
Two Primary B2B Models for Revenue Generation



---
WHY NEM?
We chose NEM as our blockchain for a number of reasons:
API's vs. Obscure new language
This is hugely important to us, as we are integrating an existing system to the blockchain. We need to be able to code in the languages we feel comfortable with to ensure that we are as efficient as possible.
Community developer forum
NEM places a lot of emphasis on supporting developers. They understand that the developers' success is NEM's success.
Speed
We need to be working on a blockchain that is performant, with the release Catapult ahead, it increases the number of options for blockchain use in our application
NEM FEATURES WE WILL USE:
Namespaces & Mosaics
We have created the LocationCore namespace on the NEM blockchain, which will be used to authenticate our mosaic which will be used as the currency vehicle for LocationCore Products.
Mijin
Planned usage of permissioned blockchains alongside our public blockchain offering (which LocationCore will be based upon).
Multisignature
We are a distributed team with separate functions being performed in different countries. We will enable Multisignature to secure the funds to decentralize responsibility for the wallet.
---
DEVELOPMENT PHASES
Current
Digital2Go has a fully operational customer portal with analytics and dashboarding for our current deployments, the system has been under constant development for 2+ years, the next stage of development is to build on our offerings to allow for ownership of personal location data and integrate the entire system with the NEM blockchain.
Phase 1 - 3 months
Development of the SDK to stream data to IoT endpoints and record transactions on the blockchain, Android and iOS - SDKs are to be open sourced and made publicly available.
Phase 2 - 3 months
Development of the LocationCore app that integrates this SDK. This app will be the primary offering while partnerships are built. It will be available in app stores where users can download and start earning immediately after release.
Phase 3
Development / Integration of capability to transfer our XEM mosaic (LCC) to Fiat.
Phase 4 - 2 to 8 months
Provide a metered API to enable advertisers to access data. Data fees will be on a volume basis although we are also interested in models such as the DAO Databroker and IOTA marketplace whereby you pay per time period subscribed (this will be more effective as the number of SDK deployments increase). Payment will be available in both XEM, LCC mosaic and Fiat.
Phase 5 (Not in scope)
Build relationships with organisations to have LocationCore SDK included in applications, billed as a way to increase app retention with no fiscal outlay for the company and provide the ability to gamify and reward customers
---
MILESTONES
Seeding (300K XEM)
Recruitment of developers for LocationCore project
Full time, 6 Months (2 x Top Mobile, 1 x React Native, 1 x Senior Dev w/ Blockchain Experience)
LocationCore App Mockup Completed for launch on community
Press release written for Blockchain launch
Milestone 1 (200K XEM)
Website created for LocationCore describing functionality and benefits
Completed development of the iOS SDK
Integration of SDK with NEM Public Blockchain
Create a marketing and PR plan to launch the world's first personal location data democratisation solution on the NEM blockchain
Milestone 2 (250K XEM)
Completed development of the Android SDK
Integration of SDK with NEM Public Blockchain
Create streaming data infrastructure (Kafka / AWS Kinesis) and link to IoT platform
Create blockchain integration at point of data creation to accurately record location packets sent by devices
Create pipeline for ingestion of data to Digital2Go analytics platform Create pipeline for ingestion of data to Digital2Go analytics platform (AWS Redshift, Matillion ETL and ML Scripts to cleanse and enrich extra data incoming from LocationCore SDK's)
Milestone 3 (150K XEM)
Development of the iOS application integrating the SDK
Release of application to Apple app-store
Milestone 4 (150K XEM)
Development of the Android application integrating the SDK
Release of application Android app store (and open app stores such as F-Droid etc)
Milestone 5 (150K XEM)
Start to build partnerships with NEM integrated exchanges such as Changelly, Shapeshift, Spectrocoin etc to allow swapping between currencies
Build account management tools for LCC mosaics that are capable of being white-labelled for future app partnerships as a loyalty or reward accounting system
Create a press release announcing the release of the application and conversion to Fiat functionality
Developer and management blogs will be created each week on Steemit / Medium / LinkedIn (English, Spanish and Chinese)
MATCHED MILESTONES
Milestone 6 (400K XEM) – Matched on Achieving 2500+ Users
(2500 Users = 3.6M data points per day)
Consultation and Licensing of Mijin for Permissioned Chains
Development of Metered API to sell data to advertising customers, using XEM and LCC as a primary method of payment.
Development of infrastructure for all of the above (Docker, Kubernetes etc)
Development of accounting linkages for BI purposes.
Infrastructure development – needs to handle Billions of rows of data seamlessly.
Milestone 7 (200K XEM) – Matched on Achieving 5000+ Users
(5000 Users = 7.2M data points per day)
Development of an additional front-end analytics platform for business consumers to login and visualise segments of data (Non-technical)
Integration of Digital2Go data analytics platform with NEM blockchain
Developer and management blogs will be created each week on Steemit / Medium / LinkedIn (English, Chinese and Spanish)
---
SUMMARY
The NEM blockchain will enable us to achieve benefits not realizable with platforms like Ethereum or Neo and will also allow us to give back to a community where ideas are voted on through merit.
NEM Community Benefits:
Real World Case Study
Provide a real-world case study that anyone with a mobile phone can evaluate and take part in
Documented implementations of various NEM related projects including Mijin
Give Back to Open Source Community
We take so much from Open Source as developers
Being open and transparent with all parts of our business will build trust with our users using the apps and in the process, increase the exposure of NEM to the development community
Code libraries we create will be as generic as possible to allow re-use by developers.
Allow us to become an authority on personal location data on the blockchain
Marketing and increased visibility of NEM and XEM
As an established business we already have a global audience, as leaders in the IoT field we feel that we can show how easy it is to build on the NEM platform.
Partnerships we create with mobile app owners based on this product will further increase the visibility and distribution of the NEM brand
We already have large name customers, by affiliating NEM with these customer names will increase the visibility of the NEM brand
Contribute to the NEM development ecosystem
As developers we love to share what we are doing. Creating articles about our challenges, milestones and success will help the community at large develop applications with
Increase transactions on NEM with XEM and our mosaic LCC
Our product has a mosaic that is being used for all transactions through the platform, this will hopefully appreciate in value alongside XEM, we can increase the ROI of all holders of XEM (including ours!)
---
Feedback from NEM Sydney Leader Ricardo Medrano Lopez:
Dan and his team from Digital2go have released a solid proposal based on Nem that is going to disrupt location based Advertising. I'm glad to support LocationCore team. I understood their business model really quickly. I have to say that I'm a heavy user of Swarm/Foursquare check-in app without reward. Now with LocationCore, I can be rewarded for sharing select personal data. I'm confident that this project will make good use of NEM and help to grow the NEM community.
---
THE MANAGEMENT TEAM

Mike Canevaro – President / Co-Founder
Founder with a proven success record in both start-ups and public multi-national corporations. Prior to founding D2GO, led the Location Services BU at Qualcomm Inc (NASDAQ:QCOM). Member of the executive team at CSR Plc (LSE:CSRE), that led to eventual sale to Qualcomm for $2.5B. Co-founder of two prior start-ups in the technology space, ZYPR and APTX, led both to successful and profitable exits (Pioneer and CSR, Plc.). An expert in IoT, Mobile, IP Strategy, Sales and Business Development, Mike began his professional career after serving in the US Navy during Operation Southern Watch in the Persian Gulf.

Mike Vartanian – VP Platform / Product Owner
A 20-yr veteran of technology and finance, started as a founder of Clarity Technologies, later sold to CSR Plc. (LSE:CSRE). Held various corporate strategy roles with CSR, leading M&A activities totalling $850M during his 10-yr tenure. Constantly studying connectivity trends, provides insight and guidance on overall corporate direction. Holds 4 degrees from the University of Michigan and is completing another Masters from Harvard University.

Brian Fox – VP Sales / Co-Founder
Instrumental in creation and launch of early-stage start-ups WWW.com, Wazzu, and Onair.com, the first embedded music player for distribution of licensed music. Career has spanned technology, consumer, and finance industries and has resulted in over $500M in domestic sales growth. Leads global location acquisition efforts at D2GO.

Daniel Voyce – CTO
Daniel leads all technology architecture and development at D2GO. An Englishman who calls Melbourne, Australia home, Daniel is an accomplished platform architect with extensive experience in defining and developing digital roadmaps, highly technical systems and frameworks, and software platforms. A member of the Linux Foundation, Dan's career includes time at IBM, RefTech, and others where he has led all facets of technology building and planning. Dan holds a BSc with Honors in Computer Science from Aston University in Birmingham, England.

Janet Biski – CFO
Finance executive with 25 years of experience in publicly traded and privately held companies. Proven record of success serving in senior level management roles such as Chief Financial Officer, Controller, and VP of Operations at such firms as IBM, Fujitsu, SRS Labs (Acquired by NASDAQ:DTSI), and Accentcare. Successfully led initiative for a $22 million IPO and led various other funding efforts totalling over $200 million in all categories including Angel, Private and Institutional Funding. Holds B.F.A from SUNY Plattsburgh.

Steve Miller – VP Media & Advertising
Global advertising sales executive with broad content distribution, advertising & sponsorship sales experience across television, mobile, connected devices and emerging platforms. Steve has 25 years of success with companies such as AOL, Time Warner Cable, Accuweather, Sports Entertainment Television, and the Charlotte Bobcats. Has successfully delivered media solutions to over 100 TV networks worldwide, and has extensive experience in all facets of media sales. A graduate from the University of Southern California, an active member NAB, CTAm, iAB, NCTA, NATPE, and MMA.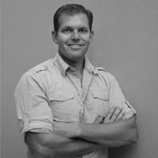 Ben Jenkins – VP Product
An industry expert, innovator and speaker on mobile payments and cloud-based technologies, with a proven track record developing strategic businesses / platforms in emerging technology markets. Has focused on delivering growth business opportunities through innovative web and mobile platforms for companies such as HP, Blackbaud (previously Kintera) and Global Tel Media. Holds a Bachelors of Science and a Masters in Market Research, both from Southern Illinois University
CONSULTANTS & ADVISORS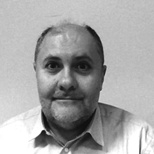 Marco "rigel" Michelino
Linux system administrator, NEM initial stakeholder, Italian NEM meetup coordinator.
In 2014-2015, before NEM blockchain launch, took part in testing and translating NEM software.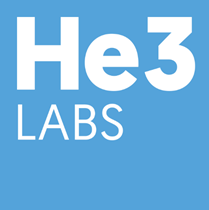 He3Labs Consultancy & Development
He3Labs is an elite technology consultancy and development firm focused on architecting, prototyping, and deploying system solutions to our clients' real-world business and social needs using blockchain technology. From tokenization of business models and assets to integration with enterprise IT systems, He3Labs will help you take best advantage of blockchain technology. He3Labs is fully familiar with the NEM public blockchain, Mijin NEM protocol private blockchain deployment, and more.
Contact: [email protected]
---
Japanese Translation: https://goo.gl/EiV9KQ
Chinese Translation: https://goo.gl/kYYC7t
Spanish Translation - https://goo.gl/UD1CUi