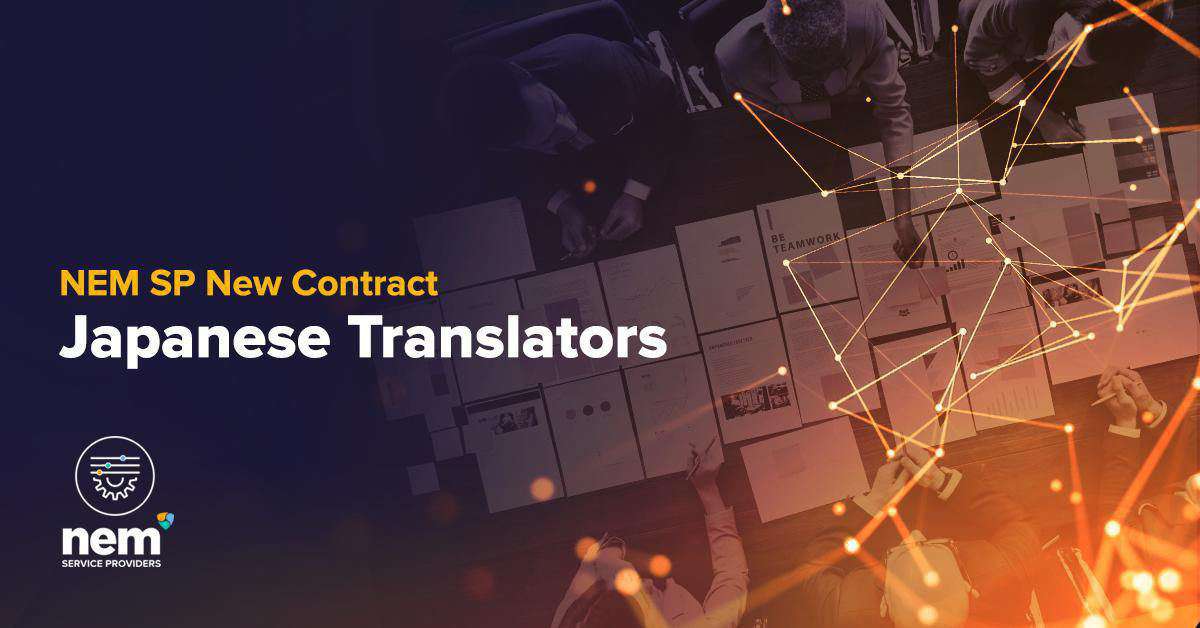 Hello NEM Community! We are very excited to announce our second NEM SP RFP contract for Japanese Translators. Japan is one of our most important markets and we are launching this RFP to ensure that we have the capacity to provide timely, efficient, and professional translations for the community.
The project timeline is as follows:
Open: 10th of July 12:00 AM UTC
Close: 20th of July 12:00 AM UTC
Evaluation: Ends 30th of July 12:00 AM UTC
So if you or someone you know is a Japanese

Translator and would like to work with one of the top leading blockchain solutions providers, the NEM Foundation would love to have you on board!