NEM Community Fund Proposal
The AbacasXchange: A NEM blockchain-powered, universal asset exchange to trade any asset, anywhere, anytime.
The AbacasXchange is an unopinionated, universal asset exchange [DEX] & community platform with a robust business model targeting general asset purveyors, retail and institutional investors, market makers, digital rights owners, crowdfunders and traders. The platform could deploy on NEM as its independent ledger book of record and a key component to the Approved by Abacas Proof of Asset product. Abacas distinguishes itself by promoting ancillary chain offerings in the areas of asset provenance, AML/KYC and identity/document authentication.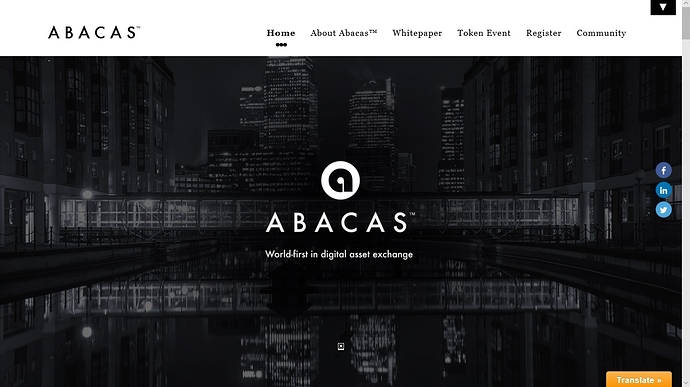 Please Note: The AbacasXchange kernel is complete and we are presently shopping for a blockchain partner to be our exclusive book of record. NEM fits that profile if we can get the NEM community around us to support the project. As such, we are presently connecting to the NEM blockchain as part of our due diligence.
This project has not yet been vetted and approved by NEM's technical trainer but it uses key features of the NEM blockchain. We anticipate using other NEM pipeline services and suppliers for NEM projects involving mosaics, nem contracts and apostille to deliver a complete solution - Any Asset Anywhere Anytime.
This proposal is not requesting funding for just an idea. The founders have already spent US$200,000 + + + and thousands of manhours for product architecture and design, community outreach, and website development to build the proof of concept and garner industry acceptance. The PoC was successfully connected to TMSP, a generalized ledger using PoS consensus.
The complete solution is pre Alpha 1 [target date Jun 18] but we will endeavour to present usable modules that will illustrate the functionality of the exchange using NEM in advance of the alpha release.
Kindly note that all accounts created during pre-launch are for testing purposes only. All accounts and information contained therein will be deleted.
EXECUTIVE SUMMARY
The AbacasXchange proposal is about solving many challenges in the financial services space using blockchain technology generally and NEM specifically as facilitators, The initiative is guided by our experiences as financial and software practitioners.
The goals of the AbacasXchange:
Reduce transaction friction [cost], improve access & liquidity, and democratize assets [anything of which can be attested a value] using blockchain and ledger tech.
Approved by Abacas Proof of Asset - To list any secured asset regardless of ilk [physical, dematerialized, tokenized or cryptocurrency] using NEM mosaics and equivalents with Proof of Asset. Presently, Proof of Asset is not featured at all in tokenized assets where ownership rights and asset control are typically decoupled from the asset which has been tokenized. eg. tokenized physical gold
Independent Listings - To allow the listing and trade of any asset, anywhere, anytime - coupling traditional supply and demand universally across physical assets, dematerialized assets and cryptocurrencies.
To mitigate Jevons Law by enhancing the depth and breadth of liquidity using XEM, the native token of the AbacasXchange [ABCS], and indirect trading.
To create a universal exchange that promotes a fair market using a robust rules engine for price discovery, order management, execution, and confirmations.
To allow borderless execution in assets and, where applicable, pass the foreign exchange savings to the clients and purveyors.
To create a "microexchange" for the seamless conveyance of micro payments to ensure the smooth operation of the exchange as it connects to numerous data and value transfer pipelines.
The AbacasXchange is presently connecting its services to the NEM blockchain to determine the functionality and suitability required to deliver the project.
We are seeking 3 million XEMs in tandem with other funding sources including our token sale to seed, fund and complete the project and operate a standalone self-funding business by the end of 2019. If accepted in advance of our drop-dead dates we will use XEM as a payment currency for our token sale.
Although we are new to the community, our credentials and past history as business finance and software professionals should provide comfort to the community. We have delivered complex solutions in previous roles and, as such, have the experience to deliver on this project.
We will wish to create a bounty program for our community development and liquidity seeding projects in specific channels. The distributions of which will map to the table in our token sale presentation.
We have, thus far, invested 200,000 USD plus a significant body of time [thousands of man hours] to develop the pre-alpha version, to attract interest and purveyors, and to construct collaterals including website, whitepaper, and token sale collaterals. Please note that the pre-alpha is itself the kernel and not a "throw-away". We continue to develop the code base and are creating the connective tissue between asset metadata, proof of asset, regulatory & compliance, and the AbacasXchange. We are working with multiple custodians and networks and plan to use part of the proceeds to expand the exchange community into the UK and Europe.
From our research, we strongly believe that there are infinite uses case, three of which are generalized in our whitepaper. We have both a pipeline of leads and established contacts who would consider using the solution for their business.
Our recommendation is that our proposal is supported by the community and that we are allowed to build a significant application using the NEM blockchain to showcase and amplify its strengths.
Our further goal is to utilize the NEM community, NEM'ers and NEM initiatives to promote not only the NEM initiatives specifically but also the NEM protocol.
INTRODUCTION
The NEM blockchain would benefit from real-world use cases to highlight its capabilities and adaptability as a business-focused smart asset platform. The single greatest impediment to large scale adoption is a robust, well-supported, easy-to-use, production capable DLT and blockchain.
Abacas anticipates that the NEM blockchain will benefit greatly by supporting our project. Likewise we receive the advantages of a rich and vibrant community and blockchain, that is in our opinion, better suited to our business goals.
Abacas operates in three capacities - one in a micropayments capacity to pay partners and suppliers; one in the macro-capacity for the listing and trade of assets; one in a payments capacity for non reciprocal value transfer - XEMs, XEM Mosaics, and ABCS can fulfil these roles.
The AbacasXchange operates in two channels for proof of asset - one is "Approved by Abacas" and one is "unverified". This creates the foundation for an unopinionated exchange. XEM Mosaics & equivalents can fulfil this role.
Prior to NEM, Abacas completed a successful PoC using TMSP. This illustrated the value transfer benefits of the DLT. The AbacasXchange will replicate its success using NEM to manage the transfer of value and data. NEM will also act as a general ledger and the AbacasXchange transparent public book of record.
A compliant NEM-powered platform that is globally accessible using ledger clusters to facilitate the information flow amongst partners will augment the profile of NEM and serve to offer a unique product that fulfils the AbacasXchange Vision Statement: Any Asset Anywhere Anytime.
The AbacasXchange will open the world to an entirely new manner by which assets can be valued and conveyed. It will provide a catalyst to other NEM initiatives that create "connective tissue" between the traditional assets and the digital asset world. Use of proceeds includes community initiatives and bounties.
In the front office, the platform will require XEMs, ABCS and fiat currency to manage asset on-boarding. In the backoffice, all transactions will utilize XEMs, XEM Mosaics and/or ABCS, subject to the specificities of the purveyor, partner or client. Not only will this platform contribute to increased demand for XEMs, it will also increase transaction flow on the NEM blockchain, driving value directly into the NEM community.
Other exchange initiatives exist but at present no initiative exists with the universality, vision and pedigree of the AbacasXchange. The visibility will enhance the NEM blockchain as a business-focused, universal, smart asset blockchain.
The code that runs the AbacasXchange will be a combination of open-source and proprietary software. It is logical that the web client remains the proprietary software of the AbacasXchange. If Abacas is supported by NEM community, we will promote and contribute to open source initiatives that expand the utility of NEM.
Please support this proposal so that we can all benefit together as a community.
The Proof of Asset Problem
Blockchain has ushered in a time of evolution. As the world evolves, by necessity, some processes remain and others change to reflect the new order. Invariably, an opportunity arises from marrying the static or traditional processes with the new technology.
For example, traditionally, asset owners either managed assets themselves [self-custody] or sought others to do that task for them [third party custody]. Blockchain does not and will not change that fact. Indeed, blockchain has complicated this by upturning the traditional processes to be replaced by new technology for which the appropriate risk measures have not been yet been constructed.
Further, the capabilities of the new tech may actually contravene the laws, regulations and compliance requirements embedded into the fabric of a marketplace. We have certainly experienced this of late.
Tokenized assets represent exactly this juxtaposition. Democratizing assets liberates users while simultaneously creating new risks [eg. cloning, phishing, spoofing, digital identity theft] that need to be managed. The new risks are multi-faceted and may not yet be fully understood by the marketplace. As such, it is important that service providers provide the tools to assist clients in managing their risks. Failure to do so may result in a "great product" not achieving broad user acceptance.
The AbacasXchange faces this problem in creating a universal marketplace - marrying the traditional needs of the client [self determination in choice of suppliers; exchange rules levelling the playing field] with the benefits of the blockchain [democratizing and mobilizing assets] and the management of risk [proof of asset] in a legally compliant framework. This is the AbacasXchange. This is in what you are investing.
Target Channels include:
Physical Assets & Asset Chains- art, real estate, precious metals
Dematerialized Assets & Asset Chains - securities
Tokenized Assets - either AbA or unverified
Cryptocurrencies
Asset Purveyors - own tokens
Asset Purveyors - providing self custody
Digital Works and Rights
Chain Purveyors for Assets
The AbacasXchange Solution
Abacas has the vision to universally provide an unopinionated marketplace for any asset anywhere anytime [i.e. 4A delivery], regardless of the asset or the purveyor, using pipelines [ledger clusters] to manage PoA, AML/KYC, value transfer, proof of rights, and regulation & compliance.
The architecture illustrates the product lifecycle within the AbacasXchange. Assets can be of any flavour subject to satisfying operational, regulation, compliance, reporting and ethical guidelines. Approved by Abacas is "proof of asset".
History
In order to be at this stage of preparedness Abacas has invested countless thousands of hours analyzing the technologies, understanding the risks and limitations, presenting to regulatory bodies, engaging asset purveyors, custodians and asset resellers, connecting with traditional suppliers, connecting with blockchain suppliers, managing development, constructing the workflows, and understanding the market, regulation and compliance…
Technological Progress
The first year in earnest was a period of research, analysis and engagement. This included deep dives into the bitcoin protocol and coloured coins, Mastercoin, Monero, wallet initiatives, Ethereum and Solidity. The result was an original concept document that laid a path to an exchange that provided the benefits of the new blockchain technology melded with the elements of the traditional environment to bridge the gap between dematerialized assets and the ledger i.e. proof of asset - the single most difficult problem in tokenized assets.
Since that time we have:
completed a prototype data model Jun 15
completed a prototype rate service and order manager Sep 15
completed a prototype position management and web data publisher Dec 15
completed the first AbacasXchange prototype Mar 16
completed the Gateway Assets Liquidity Engine Mar 16
completed the prototype integration with Tendermint DLT PoC Sep 16
executed and conveyed simulated value transfer across TMSP
enhanced the custody and trust model in prototype Mar 17
finalized the prototype Jun 17
initiated the build of the AbacasXchange Jun 17
redeveloped the UI to Angular 4/Typescript 2 Oct 17
Presently, we are migrating the exchange services to Microsoft Azure micro-services architecture.
Business Progress
AbacasXchange is currently working with three custodians and one custodian management network [10 custodians & 12 liquidity providers] to deliver its solution on a broad scale within the United States. Acceptance in the USA is a lynchpin to global acceptance, given the reach of the US government. The next business goal is to replicate the architecture in all blockchain receptive jurisdictions especially in jurisdictions with a strong NEM presence. We will attain European passporting and the French government has recently supported the objectives of our initiative - to place traditional assets on the blockchain . We have presented the model variously to two central banks, three regulatory bodies and two self reguatory agencies, all to very positive reception, feedback and tacit approval. Abacas has initiated trademarks in Europe, USA and Australia.
Phase 1 January 18 - June 18
Since the kernel of the AbacasXchange had been successfully connected to TMSP [PoS consensus], we anticipate that we will be able to connect to the NEM blockchain [PoI consensus] with minimal difficulty. Once the AbacasXchange is connected to the NEM Blockchain, the core services which have already been built can be initiated and tested. NEM Testnet is an ideal venue on which to test the functionality.
The existing kernel supports the following process flow:
Trade Flow: Credit Client | Select "Sell" asset | Select "Buy" Asset | Identify Gateway Asset | Price Discovery | Compliance Workflow | Matching & Execution | Surplus Management [Optional] | Deal Confirmation | Exchange | Post to NEM
This phase involves adding services and functionality, including: building the general asset onboarding/offboarding processes; the services for Approved by Abacas [AbA] including off exchange fulfilment & audit; enhancement of the exchange rules engine; connecting the exchange workflow to first custodian for dematerialized assets, and connecting to the pipeline blockchains.
Phase 2 Enhancement, Testing and Presentation June 18 - January 19
Alpha

#1

All key connections have been made but not hardened. Jun 18
Alpha

#2

Abacas Mobile UI Jul 18
Beta

#1

Feature short list Aug 18
Beta

#2

Feature complete Sep 18
Release Candidate

#1

Oct 18
Release Candidate

#2

Nov 18
Final Release Dec 18
Happy New Year AbacasXchange Go Live Jan 19
The Team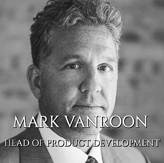 Mark VanRoon is a serial inventor and product developer with over 20 years experience in banking and digital banking. He founded Midpoint www.midpoint.com [formerly BuyFX Ltd], an FX service delivery firm; holds a USPTO for a multiparty matching algorithm; and was global head of FX product development for RBC-IS, an international custodian bank. Since 2013, he has focused his attention on digital value and data transfer.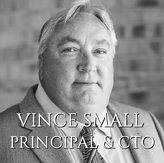 Vince Small is an American entrepreneur with over 20 years experience in the digital banking software space. In 2013, he successfully sold his software development firm, Financial Software Systems http://www.finsoftware.com/index.php to begin a new challenge in the decentralized digital assets space. Vince has constructed DLT solutions for custodied value transfer to be integrated into the Abacas Exchange.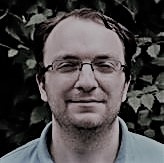 Dylan Attwell-Duval is a number theorist with PhD in Mathematics from McGill University.With his expertise in discrete mathematics (the language of cryptography), Dylan translates abstract theory from academia into algorithms that can be used by the Abacas team in the following areas - multiparty matching, consensus algorithms, automated market making and ZKP [zero knowledge proofs]. Dylan is Abacas' fact-checker, analyst and mathematical validator.
MILESTONES
The volume of XEMs for which we are asking is seed project money which must, in part, be used in part to attract interest and additional investment. This will benefit to both NEM and the AbacasXchange.
Given the body of work that has been completed to bring us to this point, we request an initial lump sum to commit to the NEM blockchain as our primary book of record and to move us more quickly to fund raising.
If seeded, we are confident that we will be able to deliver on timelines and capital raising projects simultaneously given the depth, breadth and scope of the work-to-date.
Therefore, the AbacasXchange is asking for 3 million XEMs to be utilized as follows:
Milestone 1 - Connecting to NEM Blockchain with Core Services
33.33% (1M XEMs) to commit to NEM blockchain as AbacasXchange primary book of record and ledger subject to due diligence to be disbursed upon completion of the following:
Connect to NEM Blockchain and invoke the core AbacasXchange services.
Successfully complete a transaction on testnet in the spirit of the illustrated "Trade Flow" to validate the functionality of NEM in the business context of the AbacasXchange
Illustrate the Gateway Asset concept
Advertise NEM blockchain as our trusted partner in collateral materials and website, promoting the AbacasXchange-NEM relationship.
Milestone 2 - Connecting to Pipeline & Suppliers
January 18 - June 18
16.667% (500K XEMs) to be disbursed at the beginning of the following and 16.667% (500K XEMs) to be disbursed upon completion of the following:
Connect exchange workflow to first pipeline blockchain supplier eg. AML/KYC
Connect exchange workflow to first traditional supplier eg. custodian and/or liquidity provider
Connect to asset listing pipeline
Launch ABCS token sale [using XEM & ETH] and conduct a marketing campaign to attract interest, subscribers, users via NEM community outreach and general market channels.
Post two blogs per week to share progress and development on the NEM platform.
Milestone 3 - Releases Alpha 1 & 2, Beta 1 & 2, Release Candidate 1 & 2 Unit Testing, Mobile UI
June 18 - January 19
16.667% (500K XEMs) to be disbursed at the beginning of the following and 16.667% (500K XEMs) to be disbursed upon completion of the following:
At this stage, the key services will be connected though not fully hardened. Included is the estimated timelines for the deliverables.
Business Tasks [January 18 - Onward]
Launch marketing campaign including social media marketing to be present on major social media platforms (LinkedIn, YouTube, Facebook, Telegram, Whatsapp, and Twitter) with weekly updates including promotional medi ie. videos - explanation, how to, features and benefits, community-driven
Complete Abacas Exchange Rule Book and engagement documents
Arrange AbA partners [in progress] including custody and external order management
Compliance and Regulatory Objectives
Seed external purveyors to attract them to AbacasXchange & NEM blockchain & community
Team building - COO, CMO, Operations, NEM Community
As a part of this proposal, we seek a further commitment from the NEM foundation to commit an additional 3M XEMs to be matched equally by the AbacasXchange to execute a joint marketing campaign to begin no later than Jun-19.
Release & Testing Timelines
Jun-18 Abacas Exchange Alpha

#1

Jul-18 Abacas Mobile UI / Alpha

#2

Aug-18 Abacas Exchange Beta

#1

Sep-18 Abacas Exchange Beta

#2

Oct-18 Release Candidate

#1

Nov-18 Release Candidate

#2

Dec-18 Final Release
Jan-18 Abacas Exchange Go Live
Benefits to the NEM community:
Approved by Abacas [AbA] Asset On/Off boarding Code to be open source - the code that connects asset purveyors to the asset creation modules will be open source and built on NEM. This will include all ilk of assets and will benefit the community greatly in the comprehension of asset metadata and PoA requirements.
Community Forum/Chat/Outreach Code to be open source - good actor-bad actor forum and ratings that will be helpful for policing the community of users especially in regards of non AbA assets.
As applicable, pipeline APIs will be open source to illustrate the rapid connectivity from external purveyors to the NEM blockchain and the AbacasXchange.
Case study to showcase NEM blockchain features - the successful implementation and adoption of AbacasXchange will showcase how quickly applications can be built on the NEM blockchain.
Marketing of NEM - AbacasXchange success will translate into NEM success as the core focus in developing the AbacasXchange and the Approved by Abacas Proof of Asset model is the deployment of NEM Blockchain. In collateral materials and public engagements, Abacas will attribute NEM as the blockchain technology behind the Abacas Book of Record [ledger]. As part of this proposal, a joint marketing initiative will be agreed.
Contribution to increased breadth of XEM transactions - This platform will accept XEMs, ABCS, assets, tokenized assets, cryptocurrencies and other fiat. No matter the asset, the user must have a body of XEM to participate in acquiring, banking, cashing or swapping any asset traded or listed on the AbacasXchange. Whenever an exchange takes place the XEM blockchain will be committing the data to the chain and validating the transaction. The platform will therefore increase the demand for XEMs, the transactions on the NEM blockchain, and the utility of XEM for the community.
Liquidity Enhancer - Abacas can use XEM as a gateway asset to increase the liquidity in the ecosystem and simultaneously the demand for XEM.
ROI - the return on investment of this project includes soft dollar benefit such as increased visibility as a business-focused smart asset blockchain.
Unlock opportunities for further partnerships - part of the strategy is to work with resellers, pipeline purveyors, custodians, governments, businesses and consumers. The goal of the AbacasXchange is to encourage our pipeline to plug into the NEM blockchain for business functions beyond their relationship to Abacas.
Support to other organisations who would like to develop on the NEM blockchain - the AbacasXchange team will be able to promote and support other development work on the NEM blockchain to enhance the ecosystem in tandem with others.